Barclaycard's Card Readers - Complete Review and Best Alternatives in the UK (2023)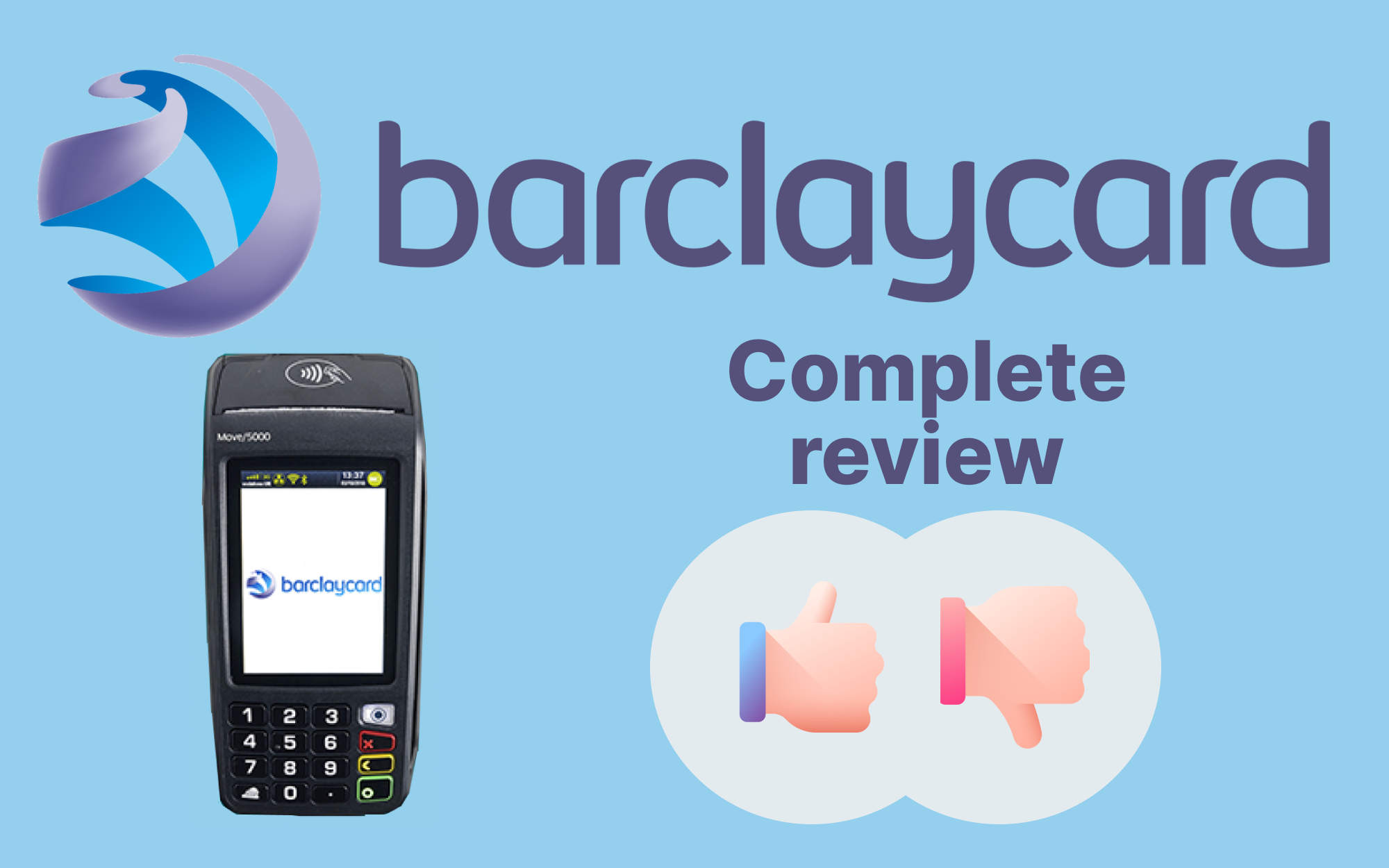 Finding the right card machine can be an exhaustive task. Card machines have evolved beyond their traditional role of simply processing payments. With so many added services and different models, it can be confusing to determine the best and most convenient offer according to the specific needs of your business.
Barclays is one of the biggest and most renowned banks in the country, making it a very trustworthy option. But among the different card reader solutions, is Barclaycard the best? Are new modern solutions like Yavin or SumUp relevant alternatives to Barclaycard terminals? Let's explore the details of the Barclaycard offer and review the best alternatives.
Barclaycard's Card Readers: Complete Review
Comparing Barclaycard Card Readers
| | Barclaycard anywhere | Barclaycard Flex | SmartPay touch |
| --- | --- | --- | --- |
| Price | £29 plus VAT | Monthly rent £15 plus VAT | Monthly rent £29 plus VAT |
| Commitment | No | 18 months | 12 months |
| Commission | 1.6% | Custom | Custom |
| PoS integration | No | No | Yes |
| 4G/3G | No | Yes | Yes |
| Touch Screen | No | No | Yes |
Barclaycard currently offers 3 different card readers in the UK for different types of merchants: the compact SmartPay Anywhere, the classic Barclaycard Flex and the modern SmartPay Touch.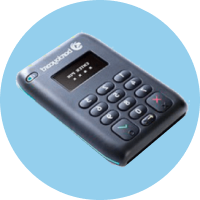 SmartPay Anywhere enables payments through your smartphone via Bluetooth. It's a great offer for sole traders or small business owners who are always on the go. With this pocket-size card reader, merchants can accept payments anywhere, as long as there is internet connectivity. The device is compact and lightweight, making it very easy to carry around and use wherever you are.
Overall score: 3/5
Affordable reader ✅
High rates ❌
Poor mobile app ❌
Recommended for: Freelancers, plumbers, electricians, market vendors, etc.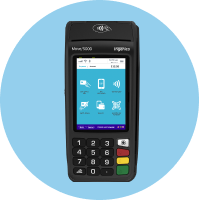 Barclaycard Flex is the standalone version of Barclaycard Anywhere. If you operate a larger retail business in a fixed payment location, then a traditional countertop card reader may be more suitable for your needs. This model is the classic "bank" card machine. Its design is simple and easy to use, it has a large screen with the PIN Pad and a printer included.
Overall score: 3.5/5
Robust ✅
Easy to use ✅
Limited features❌
Recommended for: Retail stores, traditional businesses.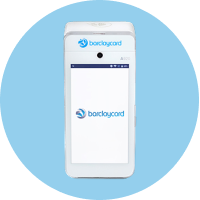 SmartPay Touch is the most innovative payment solution offered by Barclaycard. It's designed to meet the needs of modern businesses where speed and efficiency are essential. The screen is similar to a smartphone, making it intuitive and easy to use. This is Barclaycard's most complete terminal due to the PoS integration.
Overall score: 4/5
Sleek designs ✅
Intuitive interface ✅
Shorter battery life❌
Recommended for: Retail stores, bars, restaurants.
Terms of the Barclaycard Card Reader Offer
Pricing and fees
Barclaycard Anywhere is the only device that does not have monthly fees. The commissions on this small device are 1.6% per transaction.
On the other hand, the other two terminals have transaction fees starting at 1.6% per transaction, but it can be negotiated based on your monthly payment volume. Large businesses benefit the most from this, as the bank will offer lower commissions to businesses with high monthly transactions. Also, Barclaycard offers to cover up to £3,000 of exit fees if you choose to switch with them.
Regarding the monthly fee, there is a charge of £15 or £29 a month, depending on the device selected. This is because the devices are rented. Which lead us to the next important point, which is the length of commitment.
Contract
Barclaycard Flex and SmartPay Touch are only available for rent, meaning that there is a length of commitment to use the devices, ranging from 12 to 18 months, depending on the device.
If you are unsure if you want to commit, it's worth knowing that other card reader companies like Yavin or SumUp do not require any commitment. You can try them and if you feel unsatisfied with their service or if they do not meet your expectations, you can switch to another payment solution with a better offer.
Customer service
Customer service is often taken for granted, but not being able to process payments can be a stressful situation. In case you have an issue with the device or platform, you can call Barclaycard's customer service Monday to Friday from 9:00 am to 5:000 PM at 0800 151 0399
It is worth mentioning that after confirming on several review websites, we found out that many customers claim it is hard to contact them. This is also something you may want to consider, especially if your business takes many card payments a day, or if you lose a considerable amount of sales if the card reader is not accepting payments.

Barclaycard verdict
With a wide range of devices, it is certain you can find the device according to your business needs. Barclays is a trustworthy bank, and numerous merchants have trusted their payment processes with this bank for years.
However, Barclay's commitment horizon and customer service might be drawbacks to certain merchants and push them to explore more modern alternatives, like Yavin or SumUp.
What we like, and we don't like about Barclaycard card readers
| Pros ✅ | Cons ❌ |
| --- | --- |
| Different models available | Commitment (12-18 months) |
| Accepts phone and e-mail payments | Pricing is not transparent |
| Funds available the next day | Poor customer service |
Barclaycard's Card Reader Alternatives for UK Businesses
Yavin as an alternative for established businesses
Yavin is a great option for established businesses in need of complete card readers. If you're looking for a robust and modern card reader, the Yavin Terminal is a solid, no-commitment alternative to Barclay's SmartPay Touch.
Barclay's SmartPay Touch vs. Yavin Terminal
| | SmartPay Touch | Yavin Terminal |
| --- | --- | --- |
| | | |
| Commitment | 12 months | N/A |
| Purchase price | N/A | £199 |
| Monthly fee | £29 | £25 |
| Commissions | Tailored, below 1.6% | Variable ~0.7% |
| Touch Screen | Yes | Yes |
| POS integration | Yes | Yes |
The Yavin Terminal has a user-friendly touch screen equipped with features such as a long-lasting battery that can last up to 10 hours. The devices are resistant to drops on hard surfaces. The durable hardware and software capabilities, powered by Android 9.0, make these devices a highly competitive alternative to Barclaycard's offer.
Special features
As a tech company, Yavin offers additional services like PoS integration, collecting reviews from clients, the option to customize your receipts, adding QR codes, etc.
Another important feature is the analytics platform, which shows all the sales transactions in real-time through the portal. Managers and owners can monitor the sales through the dashboards at any time and extract the information to analyse it.
Pricing and fees
Yavin's rates are highly competitive as they are based on the type of card used. For example, national cards have the lowest commissions, around 0.6 - 0.7%, international or business cards tend to be a bit higher but still below the 1% on average.
💡
If your clients pay mostly with local cards, this payment solution is a great opportunity to maximize your revenue.

Yavin's pricing model is designed to be transparent and easy to understand, so you can make informed decisions about your business without having to worry about hidden fees or unexpected charges. They only have a monthly fee which includes all the Yavin features, for £25 a month. This is a no commitment plan, meaning you can pause or end it at any time.
What we like about Yavin ✅
No commitment
Yavin analytics
What we don't like ❌
No pocket-size available
SumUp as an alternative to Barclaycard for small businesses
SumUp is an excellent alternative for small businesses, as their pocket-size devices are more powerful compared to Barclaycard's. Their devices are very similar to Barclaycard Anywhere, and they also work through an app that allows you to edit payment amounts and send e-receipts.
This company does not rent their devices; instead, they sell them at a very competitive price. They have a similar commission to Barclaycard (1.69%), making them a great option for those looking for no commitment but still a more powerful pocket-size device.
Barclaycard vs. SumUp
| | Barclaycard Anywhere | SumUp Air |
| --- | --- | --- |
| | | |
| Smartphone connection | Yes | Yes |
| Commitment | No | No |
| Payback | 1 day | 2 - 3 days |
| Commission | 1.6% | 1.69% |
| Device Price | £29 | £39 |
| Business management tools | No | Yes |
Special features
SumUp allows users to display financial information on their app. This feature benefits small retailers with their accounting. Yet, we particularly like the app's ease of generating payment links and the ability to sell products online. This makes SumUp a great option for those who conduct most of their business online, but still accept in-person payments occasionally.
Pricing and fees
SumUp charges a fixed commission rate of 1.69% per transaction, which is slightly higher than Barclaycard's rates. It's important to note that this fee remains constant regardless of your monthly sales volume. Therefore, we do not recommend SumUp for larger businesses.
This payment solution offers no commitment, so you can switch to a company with a more tailored pricing model if your business grows over time.
Funds availability

SumUp takes a little longer than most of the companies; 2 - 3 working days to receive payments. You can get the funds instantly, but you will have to issue a business card with them.
What we like about SumUp ✅
Powerful and sleek
What we don't like ❌
2 – 3 days to receive funds
Barclaycard is a robust solution, but there are more modern and competitive alternatives
Barclaycard is a great choice if you are specifically looking for a card terminal issued by a bank. However, as previously mentioned, we strongly recommend trying Yavin or SumUp. They are no commitment, so you can try them out first and see if you like them and switch to a more traditional payment like Barclaycard's if they do not meet your expectations.
For established businesses, Yavin is a good option. Monthly fees are very similar to Barclaycard, but you will benefit from lower commission rates and more integrated services.
For smaller businesses and sole traders, SumUp provides a great opportunity to start accepting card payments, as they don't charge monthly fees. With their fine devices and well-developed app, the internal organization will be easier to handle.
Our final recommendations before choosing a card reader is to weight the specific requirements of your business and find a balance between cost-effectiveness and quality of service; consider:
Your business's size
Weight commission fees among different card reader companies
Acknowledge your needs and match them with the additional services offered
Thank you for reading the article, we hope you find the perfect card reader for your business. And don't forget to visit our YouTube channel for more information about card readers!