Boost Tipping for Your UK Restaurant or Bar: Complete Guide & Cashless Solutions (2023)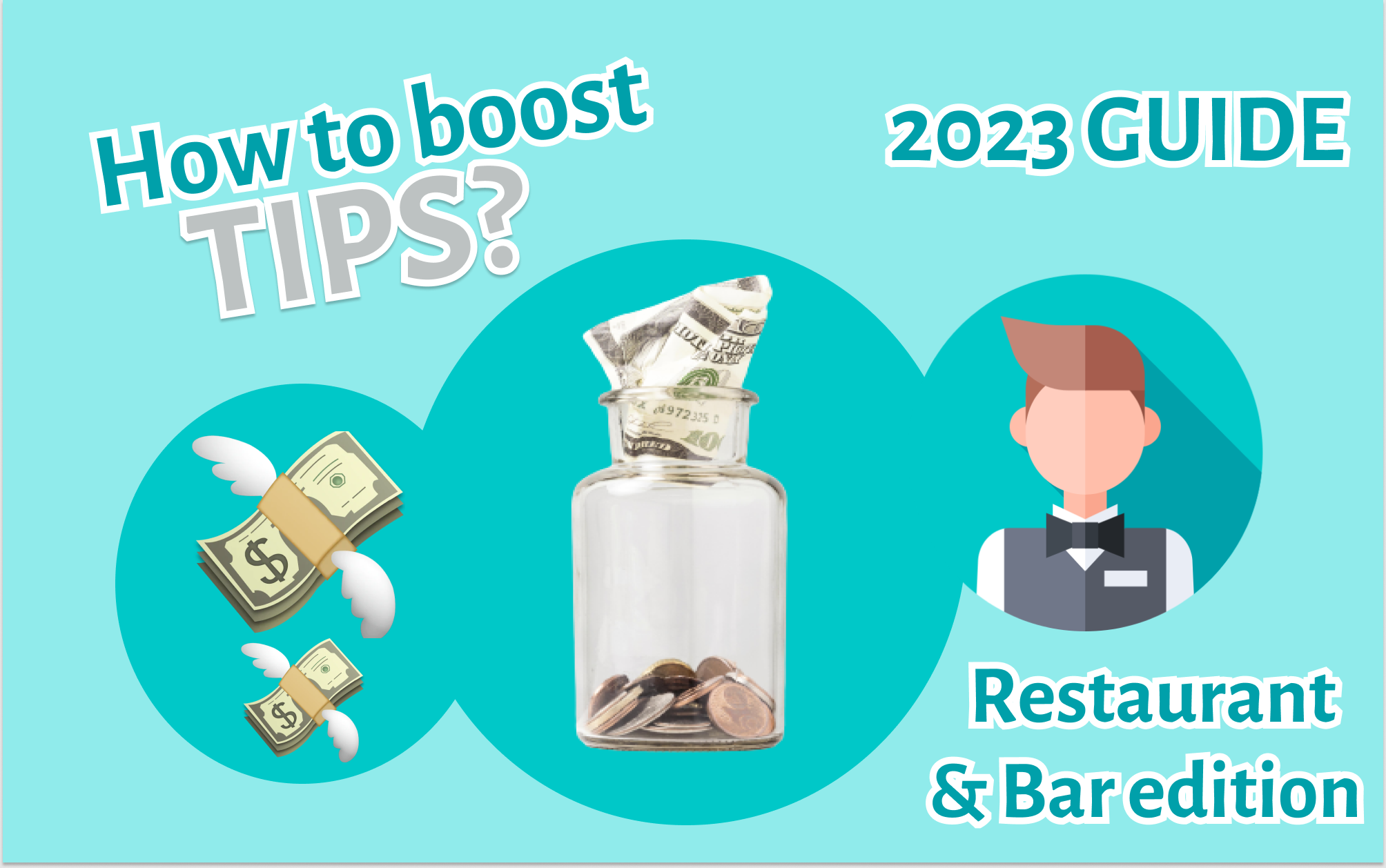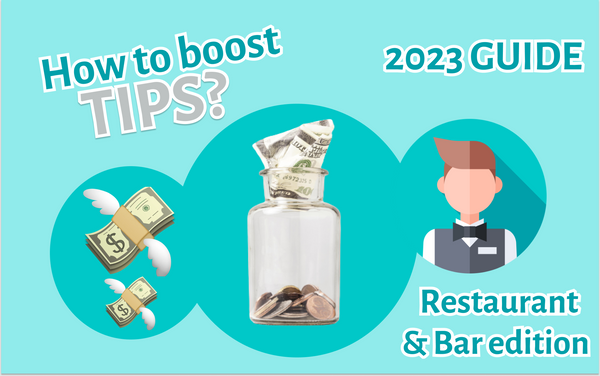 In the last decade, the use of cards has increased exponentially. In the restaurant industry, this has resulted in a decrease in tips left for the restaurant staff, especially in the UK where tipping is not mandatory.
When customers pay with a card, they may not feel as inclined to leave a tip. This can lead to a lack of motivation for servers to provide outstanding service, especially if they do not know who will leave a tip and who won't. However, restaurant owners can implement new solutions to this problem to enhance tipping and ultimately boost staff motivation to deliver exceptional service.
This guide explores creative and the best modern solutions for accepting tips in UK restaurants and bars.
Our favourite cashless tipping solutions in the UK 👇
| YAVIN | TIPJAR |
| --- | --- |
| ⭐️ Best solution for restaurant tipping | ⭐️ Best countertop solution for bar tipping |
| | |
Evolution of Payment Methods and Tipping
Not carrying cash would have been unimaginable a few decades ago, but it has totally changed nowadays. Millennials and Gen-Z prefer to pay with cards instead of carrying cash. As a result, merchants have had to adapt to this trend and accept every type of payment existent.
This trend is expected to continue with the rise of mobile payments. People will no longer need to carry their wallet. But, unfortunately, servers have the most impact with this. Mainly because diners don't feel the need to tip, since it's not a social norm in the UK like it is in other places.

How can Tips Improve Good Service?
In America, servers know by default that diners will leave 15-20% as a tip. Only if the service is terrible, people will tip below 12%, and even then, it's considered rude. Therefore, the restaurant staff is always attentive and cheerful. So, motivation plays a big roll when it comes to quality of the service.
Since in the UK, tips are not the main income for waitstaff, there is no need for them to make that extra effort of providing excellent service. And even more if diners do not leave gratuity when paying with card. In such cases, being friendly or not will not make any difference. So the key to maintain the motivation is to ensure diners always leave tip no matter the payment method.
How to Ensure Diners Always Leave Tips When Using a Card to Pay the Bill?
Modern problems have to be solved with modern solutions. Paying with card should not be a reason for customers to not let tip. And to overcome this obstacle and encourage customers to tip, businesses may choose to implement one or more of these strategies.
Cashless Tip Collection Through a Card Reader
For restaurants, having a card machine that offers the ability to select the tip percentage is the easiest way to increase tip collection. It is a must-have feature.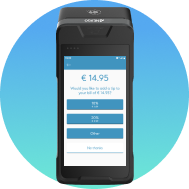 In this card terminals, after paying the bill. The customer decides the percentage of tip preferred, or let the diners input manually the tip amount, making it very easy to tip without requiring cash.
Yavin, a card reader solution in the UK, offers this tipping option after paying with card. This card reader allows you to create staff profiles, so you can associate a staff member with each payment and track how much each staff member generates in tips. This often times motivates staff members to improve the quality of their service.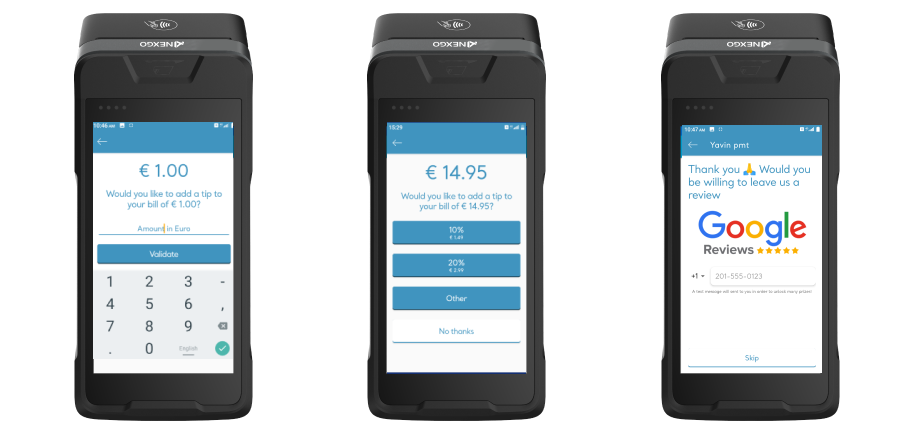 💡
Hack: You can monitor if a server is having more tips than average to reward their great service.
What's great about Yavin is that it not only facilitates accepting tips, but also enables you to track tipping activity directly on the card reader and through their online back office. This makes it easier to monitor your business activity and distribute tips to your staff based on your tipping policy.

Another interesting feature is the ability to prompt guests to leave a review after tipping. These reviews will be posted instantly on websites such as Google Reviews and TripAdvisor, improving the business's Google ranking and potentially attracting more customers.
Cashless Tip Collection for Bars Through Tap to Tip & QR Codes
If you own a bar, Tipjar may be a more suitable option as it provides a contactless and modern solution for tipping in a user-friendly manner. Additionally, if your establishment frequently features small gigs or performers, including a Tipjar can be an excellent way to streamline the tipping process and increase tip collection.
| Tap to Tip | QR Codes |
| --- | --- |
| | |
Customers can select their desired tip amount by scanning a QR code or tapping on the "Tap to Tip" device. The transaction fee can be covered by either the customer or the staff, and it is up to the customer to choose who will pay it.

This new system replaces the old tip jar, eliminating the painful task of counting coins and easing staff's lives. Plus, it is a more fun way of tipping.
Traditional Tip Collection by Charging Gratuities to the Final Bill
Another traditional way to ensure tips is to add a fixed tip percentage to the final bill. This method ensures that everyone on staff receives a fair tip and provides a consistent income from week to week, resulting in less staff turnover. Especially, because employees appreciate the stability of income.

However, some diners may find this approach pushy and may not appreciate the initiative. Still, most of them are okay and don't have any issue. Also, large groups prefer it, as it reduces confusion when splitting the bill.
This method is particularly useful for fixed-menu restaurants. Not all restaurants suit this tipping, method as, it depends on the crowd and the restaurant's style.
Creative Ideas to Boost Restaurant Tipping from your Customers
There are plenty of ways to incentivize people to tip, and creativity plays a big role. For instance, if you have a coffee shop or a bar, leaving a sweet or funny message in the tip jar can make it more visible to the customer and potentially encourage them to leave a tip.
Similarly, restaurants can add a small message at the bottom of the bill, such as "Tips are very much appreciated :)," with a candy in the bill tray to encourage diners to leave tips even when paying with a card.

Another way to simplify customers' lives is to suggest different tip percentages and their corresponding tip amounts on the printed receipt. This way, customers can easily know how much to tip without having to worry about doing the calculations themselves.
Finally, if the atmosphere of your restaurant allows it, create a ritual that gives guests a sense of belonging, such as having the hostess and staff clap when someone arrives at the restaurant. Or come up with any creative idea that aligns with your restaurant's style and adds to the diners' enjoyment.
Benefits of Collecting More Tips from Diners
When all the guests are consistent on always leaving tips, the staff knows that providing good service will result in a greater tip. Intuitively, they will always respond to guests' needs quickly and with care. As a result, diners leave the place with a good impression, satisfied and with the intention to come back.
Customer retention
Having an exceptional service can make a huge difference in the diners' recurrence and satisfaction. This, positively impacts the business' health and growth. On the other hand, poor quality service is one of the most common reasons diners don't come back to a restaurant, which can result in a decline in the reputation of the business.
Increase customer satisfaction reviews
As it is well known, unhappy customers tend to leave more bad reviews than happy customers do. So having great service is a huge opportunity to leave the diners impressed and increase the chances they leave a positive review. As a result, positioning the establishment on higher rankings among the competition in platforms like TripAdvisor, Google reviews.

Reduce turnover of staff
In the hospitality industry, high turnover of staff is a common issue. Servers often leave for other jobs due to low pay and lack of motivation. However, by incentivizing tipping, servers can earn additional revenue, which can increase their motivation and reduce their turnover. Especially since they will feel the stability of income and other places won't have the same consistency in tipping.
Boosting Tips in your Restaurant or Bar is not Hard
In the hospitality industry, providing quality service and a peaceful atmosphere is essential. As an administrator, it is a must to prioritize quality. Tipping is a great and easy way to keep waitstaff motivated and provide excellent service, so why not take full advantage of it?
There are some great cashless solutions to accept tips with card payment.
If you own a restaurant, you should definitely try Yavin's card reader for its easiness to accept tips at the table and the many features that are specifically practical for restaurants.
If you run a bar, having a TipJar station near the counter will help you collect tips in an easy, fun and practical manner.
| YAVIN | TIPJAR |
| --- | --- |
| ⭐️ Best solution for restaurant tipping | ⭐️ Best countertop solution for bar tipping |
| | |
Cash will no longer be an impediment to tip! Don't forget to incorporate creativity to maximize the chances of customers leaving tips. Your staff will definitely appreciate it and will maintain the standards of great service.
Thanks for reading, and we hope your establishment continues to collect more tips after implementing these solutions!