Yavin: The Best Card Reader for Restaurants and Bars? Complete Payment Solution Review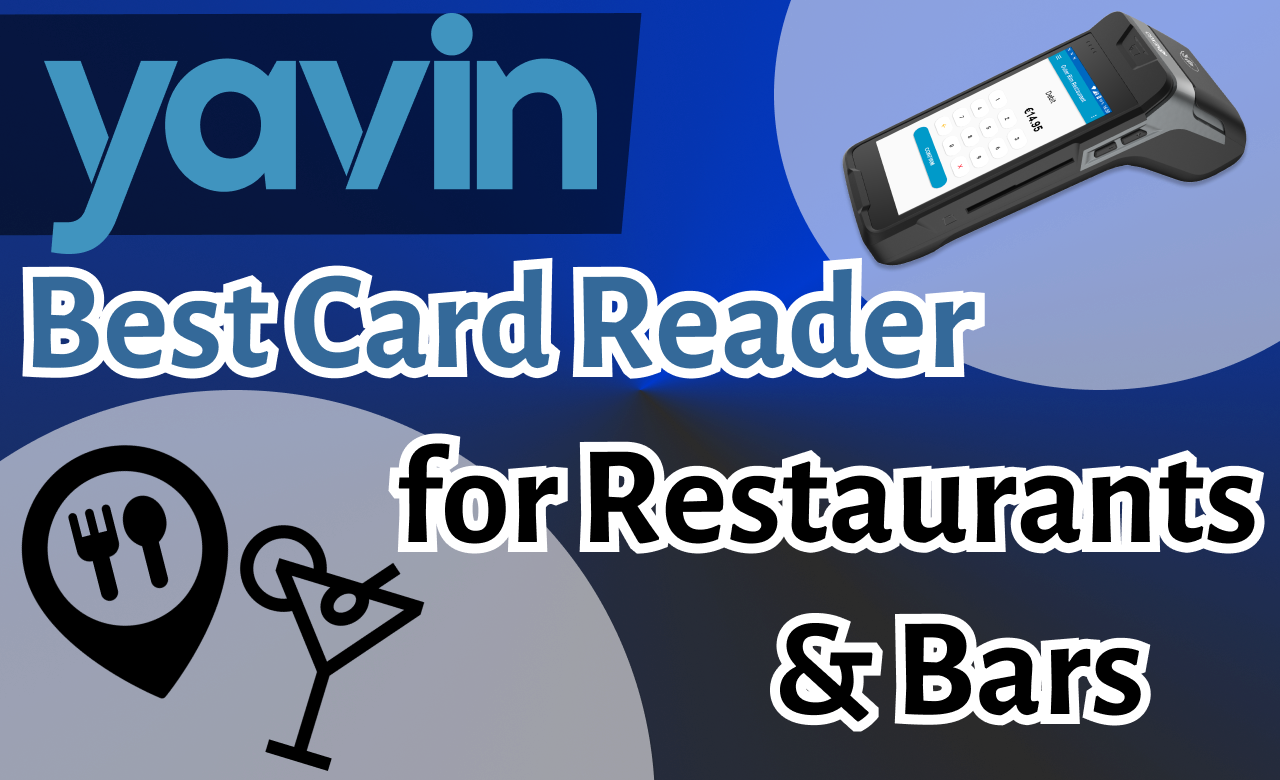 There are several great card readers in the market for all kinds of enterprises, but there are certain ones that adapt better to each type of business and can really make a difference due to the features they offer.
The main payment solution that comes to mind is Yavin, a modern and intelligent in-person card reader that goes beyond your typical solution as it offers applications that enhance the capabilities of your business. For restaurants and bars in particular, they claim to be especially talented at improving the customer's experience and streamlining processes for smooth checkout with tools such as tipping and custom receipts.
Mobile Terminal has analyzed Yavin's offer and each feature in this detailed review in order to determine if it really is the best card reader for restaurants and bars in Ireland.
🪐 Get your Yavin card reader now for 50% off!
Yavin - The Certified Card Reader
Yavin is the certified card reader company that aims to help businesses accept payments easily without any commitment as you are not tied to any contract. They were originally created as a modern alternative to banks and other companies whose offers tend to be more expensive and require long-term commitments. This made  it more difficult for micro-enterprises to get started and grow their business.
They currently offer two types of card readers: The Yavin Terminal and The Yavin Reader. Both of these solutions are portable and include touchscreens that work like your standard smartphone with an Android operating system. They run on Wi-Fi and also each come with a 4G SIM card in case you ever lose signal, which makes it easy to accept all types of payment (cards, contactless, and QR code) at any time of the day. They already come fully set-up and ready for you to start using, so you can start getting paid as soon as you would like, with payouts going straight into the bank account of your choice.
The only difference between the two types of card readers that they offer is that the Yavin Terminal comes with a printer, so it is also a bit more expensive. But rest assured that they both have the option to send receipts via email or text message, so if you want to save money and be more eco-friendly by not using paper receipts, you can choose the Reader Yavin without a doubt that it will work just as well.
Not only do all the devices come with a 1-year warranty, but they are very robust and durable, ensuring that there is no fear of breakage. The battery lasts around 8–10 hours which means you can use it all day or night without having to pause to charge it, carrying it around wherever you would like.
Here's a quick summary of their offer:
Card Readers
Yavin Terminal
4G/Wi-Fi, touchscreen, printer
Yavin Reader
4G/Wi-Fi, touchscreen
Cards
Visa, MasterCard
Contactless
Cards, Google Pay, Apple Pay
Live Support
Monday-Friday: 8am - 7pm
Link to Website
Start with Yavin
Yavin - Advantages for Restaurants & Bars
What makes Yavin particularly special for restaurants and bars? All the payment terminals that they offer include applications that extend beyond making payments. Here is a detailed explanation of each one that especially benefits the hospitality industry and could take your restaurant one step further:

Yavin Tipping
With a screen that pops up right before making a payment, you can give your customers the opportunity to leave tips quickly and per employee if they choose to do so. The options that appear to leave tips are customizable per the restaurant's choosing to best fit your model, so they can be split up by percentages, fixed amounts, or both. This increases the likeliness of customer's leaving tips and increases revenue immensely.
Custom Receipts
Personalizing your receipts can not only improve brand awareness for your bar or restaurant to grow your business, but it can also create a whole new experience for customers if you choose to add a QR code or any sort of link that allows for them to interact and form a stronger connection to your business. Remind your clients at the end of the day of your restaurant through receipts and let them recall the good experience they had, encouraging them to come time and time again.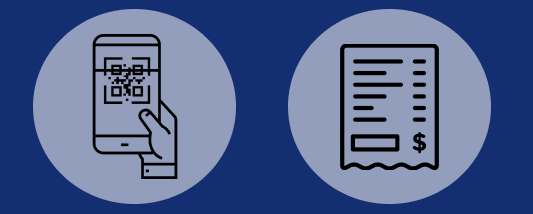 Customer Reviews
This feature includes a screen during (before or after paying - your choice!) the payment process that asks how the customer felt about the experience. If they had a great experience, they are prompted to leave a review in the restaurant's chosen platform like Trustpilot, TripAdvisor, Google Reviews, etc.
If they chose the "average" or "bad" option, they have the possibility of leaving a reason why that was the case (which you can also customize accordingly) and instead of being prompted to leave a review, that information is directly transferred to your Yavin back-office where you can check out the analytics and determine ways to better your business.
This is great because it prevents customers who might not have had the greatest time from leaving a bad or okay review, but still allows you to see how you can improve your operations to avoid any unhappy customers in the future.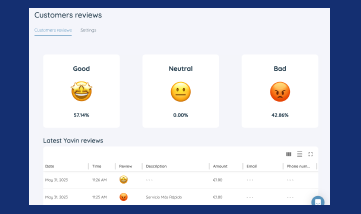 End-of-Day Breakdown
With the ability to separate revenue earned by time frame as well as by employee if needed, you can easily pull all the sales from a day in one ticket and coordinate financials accordingly. This is a perfect way to keep track of all sales and make any changes necessary to increase sales and know what is going on in your business at all times.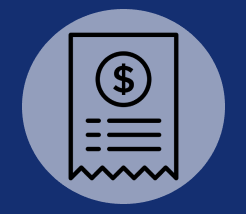 MyYavin Analytics
With the complete back-office called MyYavin, you can look at your payouts, subscriptions, additional features to add, and, one of the best features, the reporting and analytics aspect. Here, you can download reports for different days and times to be able to see each transaction and manage every part of your bar or restaurant without too much hassle, streamlining operations entirely and all in one place.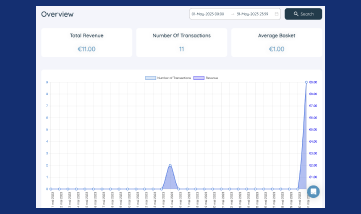 Open API Integrations
As Yavin's API is completely open, any POS software that exists can be integrated into it. So if there is a particular POS software that you are already using and love or that you have heard is perfect for hospitality services, you can easily integrate it with this payment solution and have the best of both options.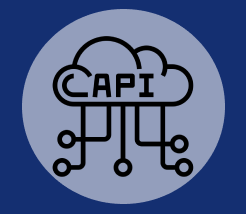 Priority Customer Service
Finally, as an added feature that is essential to businesses, but particularly food services that need quick fixes in moments of need, Yavin extremely values customer support. Because of that, they always aim to answer in 10 minutes or less through various channels of email, text, or over the phone. You should definitely still keep in mind that they do not answer on weekends unless there is a real emergency.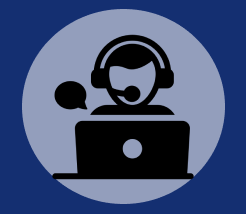 Yavin: Set-Up and Pricing
Ordering your Yavin card reader is quite simple as all you have to do is go to their website and fill out a form asking for your contact details. This is done in order to contact you to better understand your business and talk you through everything that is included as part of their offer. Because they adapt to each business's needs, they offer personalized pricing that changes depending on your enterprise model. For that reason, the pricing is not available, but here are the standard details:
Purchase the Card Reader - It is now yours to keep!
Monthly Subscription Fee - You can pause and resume whenever is convenient. If you are not getting paid, you don't pay anything.
Commissions - They vary by card type, but that are on average around 0.6%.
Once you confirm that you would like a card reader, the Yavin team will follow up asking for a few standard documents to set up your reader and account like a registration certificate if applicable, IBAN, ID, etc. Once all set and the information has been verified, they will let you know when it is shipped out, and you can track the package with the link they send over. One of the best things about ordering from them is how attentive the Yavin team is at keeping you updated throughout the whole process, so you always have an idea of what's going on.
Card Readers
Yavin Terminal
4G/Wi-Fi, touchscreen, printer
Yavin Reader
4G/Wi-Fi, touchscreen
Transaction Fees
Variable
~0.6%
Monthly Fees
Pause/Resume at Any Time
Time to Access Funds
Next Business Day Funding
Link to Website
Start with Yavin
Setting up your Yavin account is very easy, as the card readers themselves already arrive to your doorstep completely set-up, which means there are no extra installation fees or wait times. Once it arrives, they will send you a link to create your log-in details, so you can access the MyYavin platform and start accepting payments right away. Funds typically enter your bank account one business day after the transaction is made.
Is Yavin the Best Fit Solution for Restaurants and Bars?
These card readers with competitive fees and advanced features are incredible in-person payment solutions for restaurants and bars. Not only do they have great applications and tools as explained within the article that adapt perfectly to the hospitality business, but their quick turnaround of payments makes it easy for restaurants to pick up ingredients at a last minute's notice without any issues. Their no-commitment model ensures you are never locked in and have the autonomy to take control of what is right for your business at all times.
Our opinion is that Yavin is generally best fit for more established restaurants and bars as their monthly fee and advanced features may not be suited for smaller businesses. Thus, we recommend it for those who are already in the market and that have a monthly revenue of more than €5000. If you are a smaller business or are just getting started, it might be better to find a solution like Square or SumUp with no monthly fees that, although typically have fewer features and higher commissions, are less expensive. Try these out until your business develops further and you can then upgrade to Yavin.
🪐 Get your Yavin card reader now for 50% off!
Thank you for reading our article reviewing Yavin as the best card reader for restaurants and bars in Ireland. We hope this complete payment solution review has helped you choose a card reader for your business.
Please visit MobileTerminal.org for additional card reader and POS reviews, to help you find the best fit for your company 🚀