Should Your Business Accept AMEX and How-To? [2023]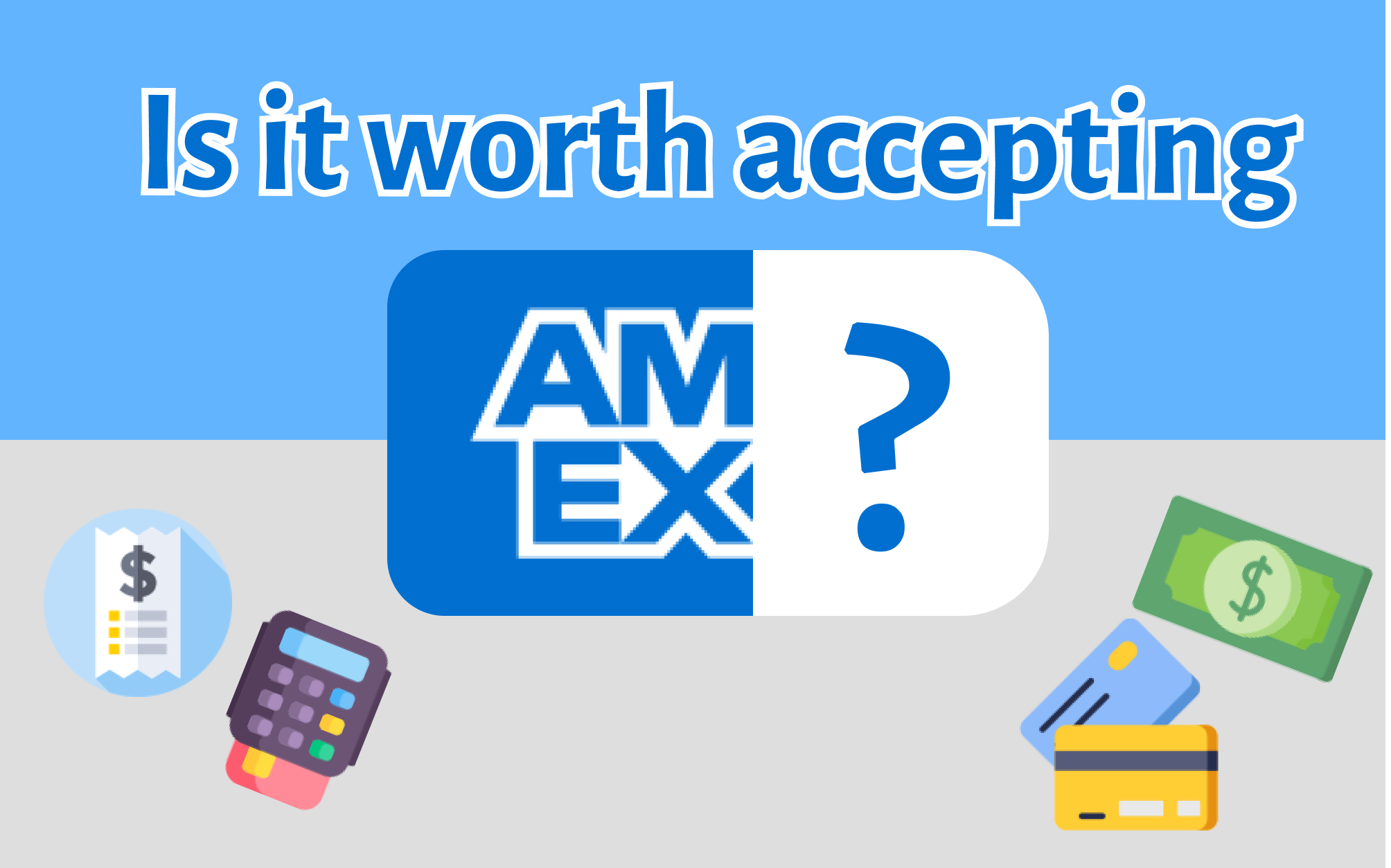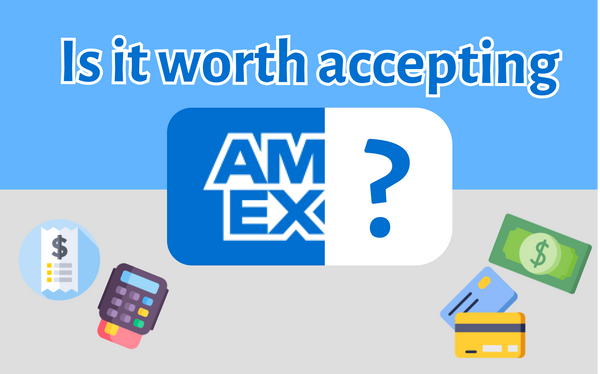 Since 1950 American Express has focused on catering to affluent consumers and offering exceptional customer service. First as a freight company and nowadays with financial services.
A few years back only high-end establishments like travel agencies, fine restaurants and hotels accepted them, but this has changed over the years and a lot of places are now starting to be more flexible about accepting the card.
But despite the success of American Express on making join more merchants in the last few years, many merchants still refuse to accept the cards due to the high commission fees they have to pay per transaction. These fees are around (2.3%-3.5%) which are significantly higher than other cards like Visa or Mastercard.
Understanding the importance of welcoming American Express cardmembers in your establishment will allow you to make a decision of whether it is convenient to accept American Express cards or not.
These are our favourite terminals that accept American Express 👇
AMEX Cardholders Prefer Paying with AMEX Cards
Cardmembers pay an annual fee which gives them access to the AMEX rewards program, including insurance coverage, travel concierge, and most importantly, a collection of points. Cardmembers earn 1 point for every pound spent, and these points can be exchanged for booking flights, hotels or paying off the billing statement.

Most American Express cardmembers don't use their card as a credit card, but instead use it as a payment method that offers more value for their money due to the points earned.
This spend-centric model, and flexibility of using points, incentivize the cardmembers to spend more on average so that they can get more rewards.
Why are Commission Rates Higher with AMEX Cards, and What do Merchants Think About it?
Interchange fees are a small percentage of the total sales price that is charged to merchants whenever a transaction is made. American Express has the highest interchange fees, ranging from 2.3% to 3.5%. This is due to their business model, which allows them to act as a card issuer, acquirer bank, and network.
This model enables them to charge the highest interchange rates, but it also enables them to provide their cardmembers with many rewards, which incentivizes them to keep spending more.
Some merchants agree to pay these premium fees because, in exchange, AMEX brings them clients who are willing to spend more.
Still, there are merchants that refuse to accept AMEX cards because they know that AMEX cardholders tend to have other payment alternatives, such cash, or cards issued from Visa or Mastercard, which have much lower transaction fees.
Reasons to Accept AMEX Cards in your Business
Despite the high interchange fees, merchants can still get benefits from being part of the merchant community, like:
Higher transaction amounts- This is the most important reason. According to American Express, their UK cardmembers spend 1.4 times more per transaction than other cardmembers. Also, American Express is continuously investing in promoting merchants that accept their card. For example, they have a map, so that cardmembers can find new places to go and pay with their AMEX card.
Avoid losing sales - If a customer is ready to pay with an AMEX card, but the merchant does not accept it, the best case scenario is that they pull out another card and complete the purchase. However, the customer may also change their mind and end up regretting the sale. Therefore, for high-spending products, it is not worth losing the sale due to the 2.5% interchange fee.
Become part of "Small Shop"- This is an American Express initiative designed to give small merchants more exposure to customers. During one week, AMEX cardmembers receive a list of small merchants where they can go and get partial money back if they pay with their AMEX card. This represents potential new clients for the merchants.
Get free online courses to grow your business- American Express, offers online trainings and webinars to merchants, so that they can implement strategies to grow their business. This includes improving their online presence, business models, and more.
Retain your clients- American Express cardmembers expect to be able to pay with their card, and will anticipate that your business accepts it as well. This is particularly important, as in recent years, many businesses from various industries have begun accepting this card, not just upscale places.
Is it Really Worth Accepting AMEX Cards?
Before making any decisions, it is crucial to understand your customers and their spending habits.

American Express cardmembers tend to use their card when they will earn more points, particularly for large transactions (over £50). Therefore, your average basked size will play a critical role in determining whether you should accept AMEX or not:
As a business with low average basket size such as a fast food restaurant, coffee shop, or small market, refusing to accept Amex will not make much of a difference. AMEX cardholders will not be highly inclined to use their AMEX card.
If your business charges transactions over £50, you might consider accepting AMEX to make sure you do not miss a sale. Nonetheless, as a small business, you might want to evaluate the impact of transaction fees on your revenue.
Lastly, if your business specifically targets affluent customers or is in the hospitality industry, your clients will certainly expect you to accept AMEX payments. In fact, not accepting it and losing a sale or having a discouraging a customer can be more detrimental than the 1% higher interchange fee.
How to Accept AMEX Cards
If you are looking to accept American Express, the easiest way, is to get a card reader that is able to process the payments. American Express does not have any card readers, and not all providers can process American Express.
The process variates from card reader to card reader, but usually after receiving your card reader, you will have to contact American Express and set up a merchant account. Once approved, they will link the terminal with your bank and will start accepting payments.
Our Favourite Card Readers That Enable You To Accept AMEX Payments
SumUp card reader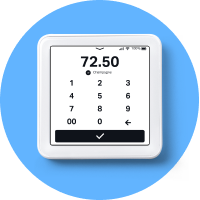 SumUp is great for small business for several reasons. Interchange fee is 1.69% for all their cards, including American Express which is a very reasonable fee given the actual American Express interchange fees for small merchants.
Also, merchants do not have to set up an account with American Express. They can expect to accept American Express cards from the moment merchants receive their card reader.
Yavin card reader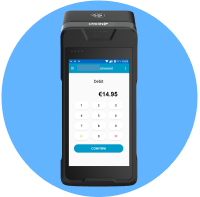 Yavin is ideal for large businesses because it is possible to negotiate fees directly with American Express. To get started, the merchant has to contact American Express, once approved they will link the terminal so that all the payments from customers will be sent directly from American Express to the merchant's account.
Bank card reader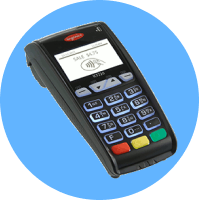 Not all banks accept American Express. If you are interested in accepting AMEX cards, contact your bank directly to inquire about their policies and associated interchange fees. These fees typically range between 2.3% to 3.5%, and may be negotiable.
The Final Decision of Accepting AMEX

Accepting American Express at your establishment can open doors to new customers. It's true that accepting American Express cards means paying higher commission rates, but the potential of getting new customers and increase the average spending can outweigh these drawbacks.
Remember that accepting American Express depends on your average basket, business industry, and customers spending habits. The only businesses that should always consider accepting American Express are high-end restaurants, hotels, bars, and boutiques.
Even if your business does not fall into these categories, accepting American Express can still provide benefits, especially with the continuous efforts of American Express to promote smaller merchants.
Thanks for reading! We hope you have a better understanding of American Express fees. If you have more questions about card readers, don't forget to read the best card readers in the UK in our blog.