Tap to Pay: Accept Payments Through Your Phone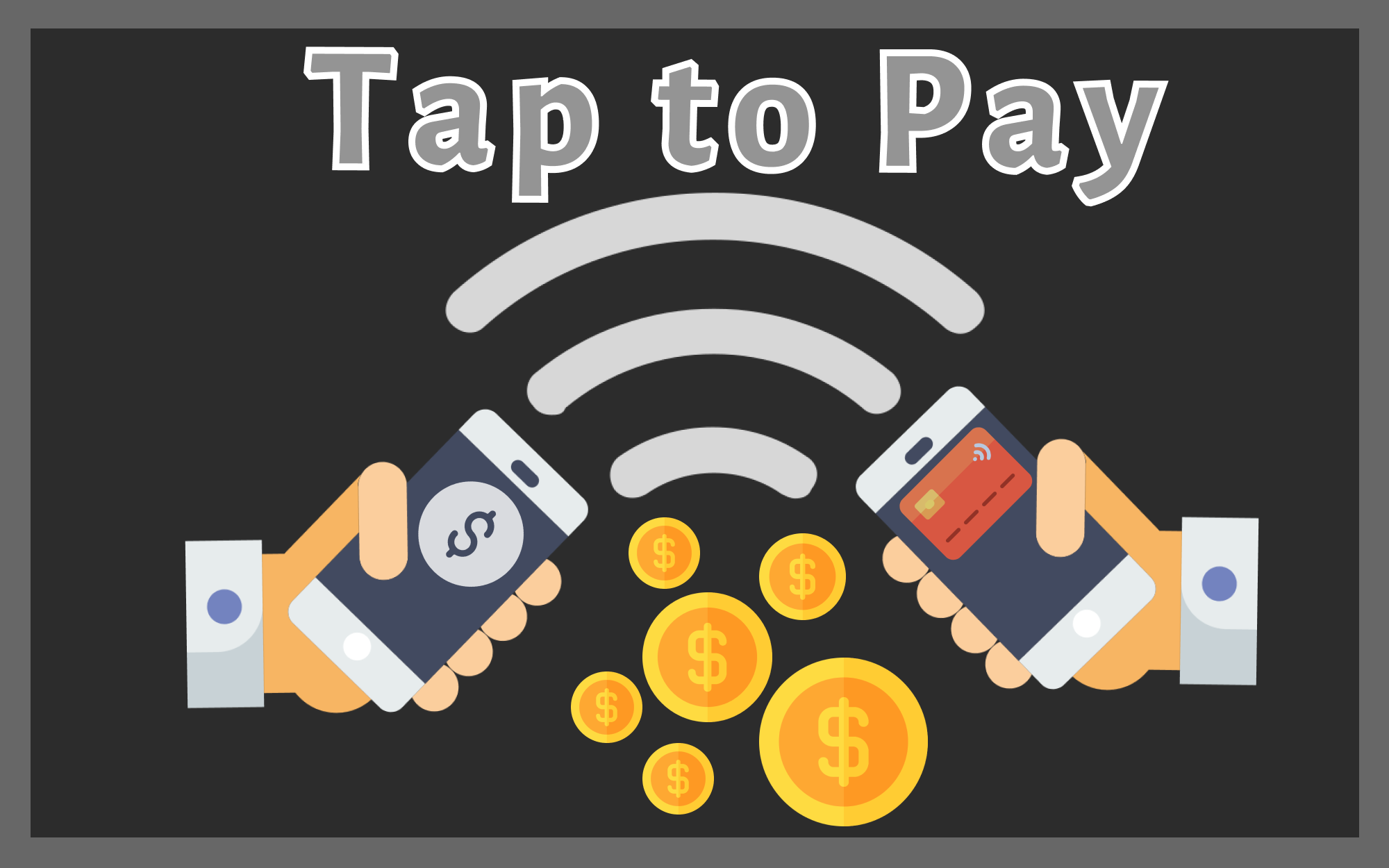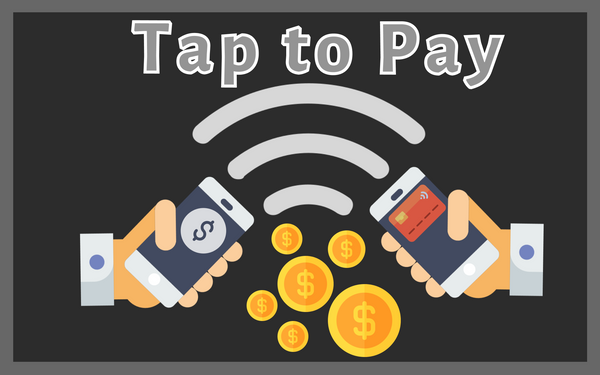 Card readers have evolved dramatically in the last years. They have transitioned from being heavy and bulky devices, to look as slim as smartphones, up to the point of becoming just apps.
Now, card readers are no longer necessary. Merchants can accept payments through their phone and use their smartphone as a card reader. This new method is called "tap to pay" and is available for both iOS and Android smartphones, making it the easiest way to accept contactless payments.

If you want to start accepting payments through your phone, these are the best apps:
Alternative to a Card Reader: What Is Tap to Pay?
Tap to pay is the ability to accept card payments through the phone instead of using a card reader. Now, with tap to pay, accepting cards is becoming even more convenient for both the buyer and the merchant. Merchants no longer have the necessity to carry any extra device, they just need an app in their phone that allows them to process payments.
Traditionally, card readers were the only devices that could facilitate communication between banks to process transactions. This was done by either sliding the card or inserting the chip into the device.
Then, card readers integrated NFC (Near Field Communication) technology, which is used for contactless payments between cards and card readers. Now, this technology is also integrated into phones, allowing payments to be accepted through the phone.

Similar than with Bluetooth and radio frequency, NFC enables the sharing of encrypted data between two objects but over a short distance, usually less than 8 cm.
This technology has been present more than 10 years for mobile ticketing or to open hotel doors, and more recently in contactless payments. However, contactless payments became more popular during the pandemic due to health concerns, and since then, contactless payments have been the preferred option for customers.
How Does Tap to Pay Work From a Merchant Perspective?
Tap to pay is a highly convenient payment method due to its speed, which is faster than inserting the chip. With only a phone, merchants can receive payments from cards and mobile wallets within seconds.
The process is similar to a standard card reader. The merchant inserts and displays the quantity on the screen, then, the customer brings close their wireless card or digital wallet and within seconds the transaction processed. To receive the funds, it is the same process as a normal card reader, the merchant will receive payouts in their bank account.

If you are a merchant, and you want to start accepting payments through your phone, it's important to evaluate if it would be the best option for your business and which provider is better for you.
Is Tap to Pay the Best Option for Your Business?
The suitability of tap to pay as a payment method depends on the nature of your business and the importance of convenience. First thing to have in mind is if your business requires a countertop card reader or a portable device.
Pros of Using a Phone as a Card Reader
Portability: Phones are easy to carry around as they already have mobile data.
Convenience: By simply using an app on your smartphone, you can begin to accept card payments without requiring any extra equipment.
Cost-effectiveness: No investment required or monthly fee to rent the device.
If your business requires frequent movement, you are a sole trader, or your employees operate in different locations, adopting tap to pay could be a more convenient way of accepting payments.

Pros of Using a Countertop Card Reader
Stability: Countertop card readers are more stable and less likely to be lost.
Durability: Countertop card readers are typically built with more robust materials, making them more durable than phones.
Larger screen: Countertop card readers often have larger screens, which can be more comfortable for the customer.
Receipts: Most countertop card readers can print receipts, whereas phones can't.
Compatibility: Countertop card readers can be integrated to POS systems.
If your business is in a fixed location, you need to print tickets or need a PoS system, a countertop card reader would be more efficient.
How to Start Accepting Payments Through Your Phone?
The first thing is to make sure that your phone is compatible and has the NFC technology integrated. Most phones released after 2020 have this capability.
Examples of the first phones with NFC technology include:
Apple: From iPhone 12
Samsung: From Galaxy S20
Google: From Pixel A4
Sony: From Xperia L4
Asus: From ROG Phone 3
Motorola: From Moto G 5G
How to install Tap to Pay on your device:

If you are new to accepting payments, choose the company that will process the payments (Link of our favourite companies listed below)
Download the relevant app
Create an account. This is mainly for legal purposes and to submit the IBAN where you want to receive the funds.
Once approved, you will be able to start accepting payments through your smartphone.
Keep in mind that tap to pay is very recent, and most companies are still developing the apps. So, be patient, if you already accept payments and your provider doesn't have this feature yet.
What Are the Best Companies for Tap to Pay?
Choosing the right company is the most important part of the process. Each provider offers different services and rates, so ideally, you want to find the one that suits your needs.
Our favourite solutions for iOS tap to pay are:
Our favourite solutions for Android tap to pay are:
Key Decision Factors When Choosing a Tap to Pay Solution
Before making a choice, there are some key questions you should ask yourself. Some of these questions may be more relevant to your business than others.
Here are examples of key questions that can help you select the right option:
Compatibility: iOS vs. Android
Pricing model: Will you need to pay for setting up an account or monthly fees?
Transaction rates: How much will you be charged in commissions per transaction?
App features: Does the company offer any additional services that are suitable for your business?
Payout time: How many days will it take for you to receive the funds from your sales?
Settlement details: How are transactions displayed, and how do you receive settlement information?
Embracing Tap to Pay as an Alternative to Card Readers
Tap to pay technology is revolutionizing the way payments are processed, offering a convenient and secure method for both businesses and customers. With the ability to process transactions within seconds and through smartphones, in some years, contactless payments will become the preferred method used by both cardholders and merchants.
Whether you're a small business owner or a large establishment, it is worth considering the convenience and ease of using tap to pay. This payment method can improve the overall customer experience and streamline your payment processes.
These are our favourite companies to consider if you would like to accept payments through your phone:
If you want to understand more about card readers and provider companies, click here to visit our full comparison article.