Shopify POS - An In-Store Payment Solution Review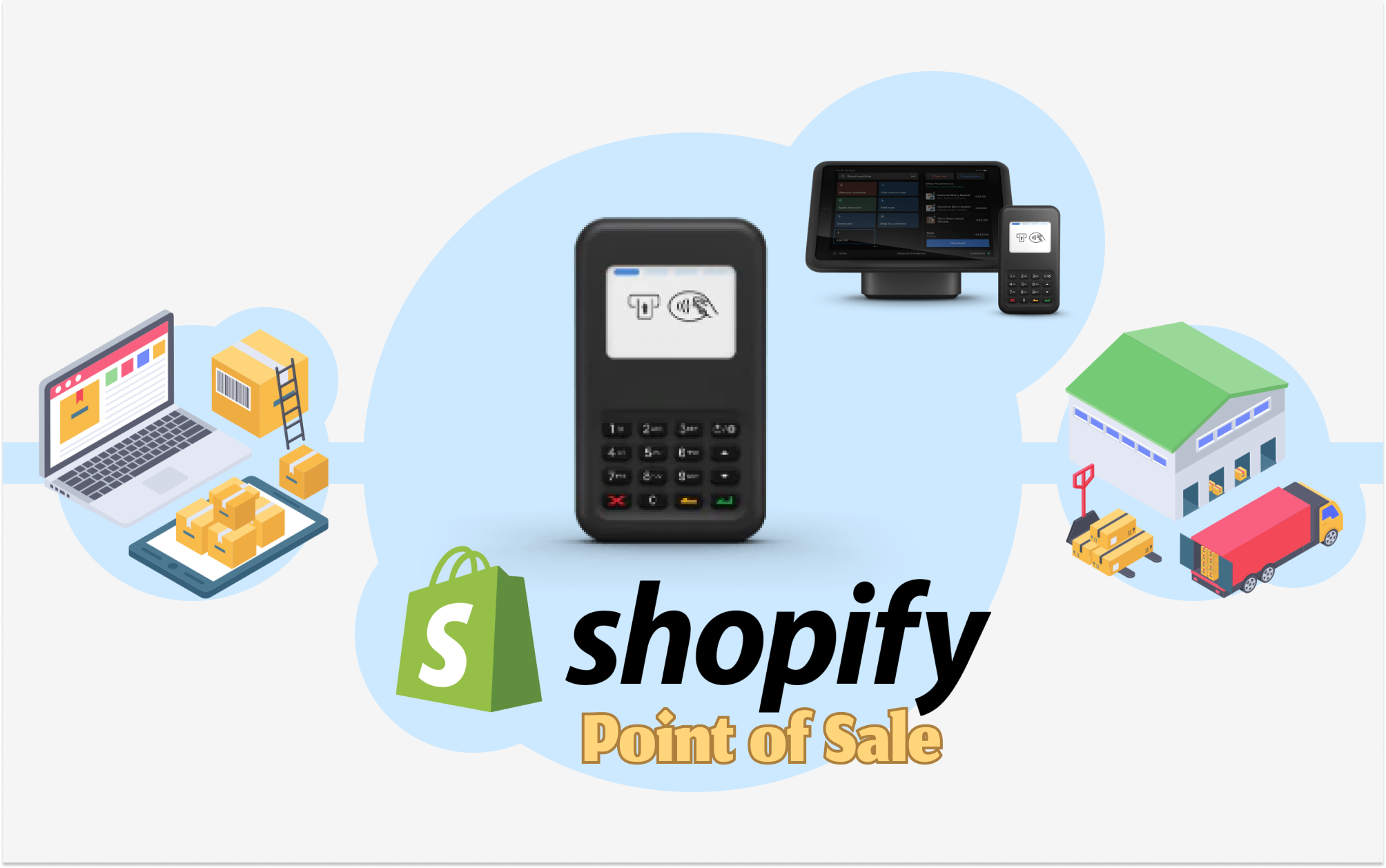 Shopify is one of the world's leading e-commerce solutions, empowering more than 1.5 million businesses online. Their services include website-hosting, marketing and logistics tools, making the company an all-in-one solution for merchants to operate their online business.
As part of its mission to support businesses both online and in-store, Shopify developed its own card reader and POS, included in its subscription plans. Shopify clients can therefore easily benefit from an integrated suite of hardware and software tools to manage their brick and mortar retail sales.
We have gone into the details of Shopify's in-store payment offering to help you assess the strengths and weaknesses of the solution, and find out whether Shopify's POS solution could be the right fit for your company.
+ Synced with your online store
+ Simple and transparent pricing
+ No commitment
+ 24/7 customer service
- Basic reader, no standalone terminal
- Reader works with Apple devices only
- High transaction fees and monthly fees
- Several days to access funds
🌟 Get started with Shopify POS now!
---
Check out our favorite card readers in Ireland 👇
---
Getting Started with Shopify POS
The first thing you need to accept in-store payment with Shopify is to install the Shopify Retail POS app. Available on most Android or iOS devices, the POS app will provide you with an all-in-one range of tools to run your store: inventory tracking, staff management, and many more.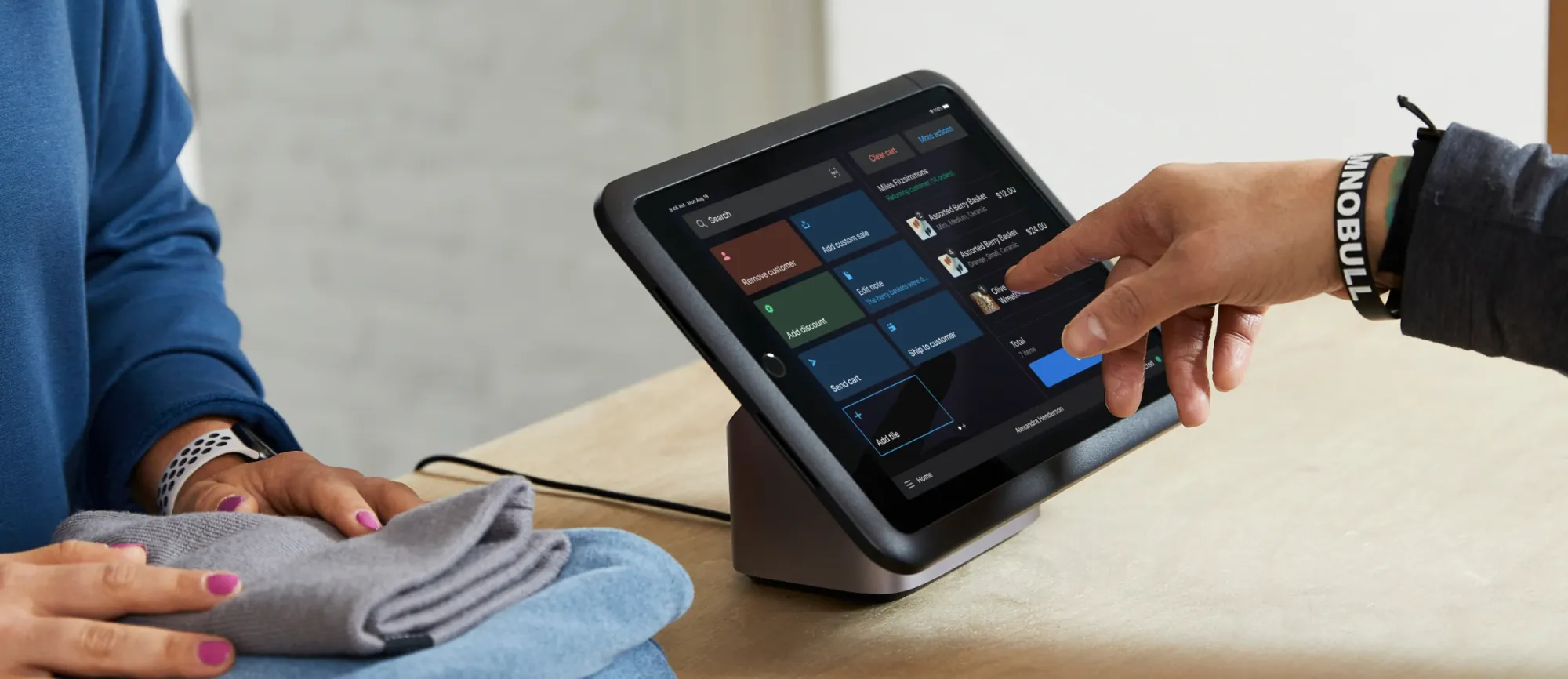 Shopify POS Lite, with all basic features, is included with all Shopify plans - so if you are already a Shopify client you will not be charged anything extra. The large businesses version, Shopify POS Pro, comes with an additional €89 per month per location.
🌟 If you're a restaurant, check out our other recommended POS softwares by reading our article: Best Restaurant POS System in Ireland.
The Lite version will include all essentials to monitor sales and manage product inventories and customer relationship. The Pro version is a more advanced POS solution, expanding the possibilities of omnichannel, with advanced logistics and staff management tools.
To enable payments in your POS app, you will have to turn on Shopify Payments on your account, meaning you will let Shopify process payments for you. This way you can track your online and in-store payments all in one place.
Shopify's Card Reader: WisePad 3 Reader
Once you are all set with Shopify PoS and have enabled Shopify Payments, you simply have to get your Shopify reader, called the WisePad 3 Reader.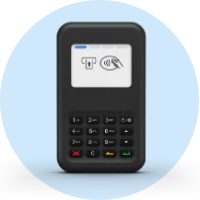 The WisePad 3 Reader can be bought directly on Shopify's website, for €59 + VAT. It is a calculator-like device, that connects via Bluetooth to your POS app. One good thing to note is that the WisePad 3 Reader can only connect with an iPad or iPhone that is running iOS 12 or higher. It is not compatible with Android devices.
Once it is connected, you can accept payments on your reader by tapping your card or inserting it into the device. The WisePad 3 currently supports Visa, MasterCard, American Express, Apple Pay and Google Pay. Payment methods like Discover, JCB, and Union Pay are not supported.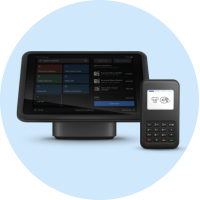 If you are running the Shopify POS app on an iPad, you might also be interested in getting the 'Shopify Retail Bundle', which includes the WisePad 3 Reader as well as an iPad stand for your countertop. The bundle can be found for €169 + VAT.
Shopify Pricing Plans and Fees
Whether you sell online, in-store, or both, Shopify offers 3 monthly subscriptions that include omnichannel services for different business sizes. For each transaction with your WisePad 3 Reader, you will get charged a fixed percentage fee, depending on your existing pricing plan.
| Plan | Basic | Shopify | Advanced |
| --- | --- | --- | --- |
| Monthly fee | €27 | €79 | €289 |
| Transaction rate | 1.7% | 1.6% | 1.5% |
| | | | |
Shopify's plans are no commitment, meaning you can cancel your plan at any time and nothing will be charged then. Keep in mind that if you pay annually but cancel earlier, the fees are non-refundable. Also remember to take into consideration that there's an additional €89 per month if you go for the POS Pro app.
🌟 Get started with Shopify POS now!
The monthly fixed fee gives you access to all Shopify features, including your online store, 24/7 support, and marketing tools. Transaction fees will then add up on top of that for each payment, regardless of the card used. Payouts to your bank account will then happen up to a week after transactions are processed.
Full Integration in Shopify's Business Ecosystem
As part of their subscription plans, Shopify offers a complete platform to operate and monitor your activities. This will include your online website, inventories and logistics, customers profiles, etc.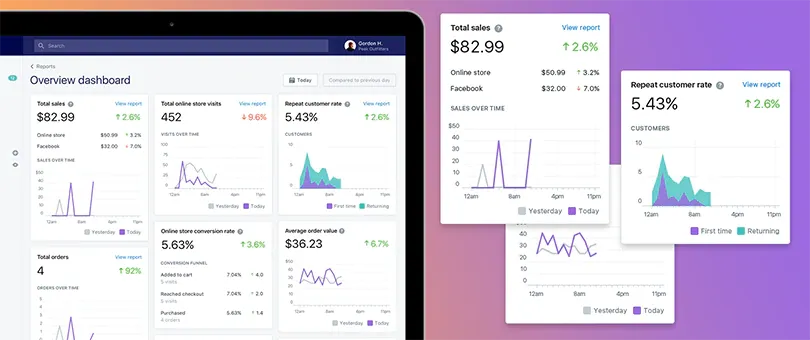 Shopify's in-store POS solution was designed as a fully integrated brick in the Shopify ecosystem. With the direct connection of your POS and card reader, you can push your customer cart directly to the terminal to facilitate payment and avoid the risk of errors. Payments are then registered in the POS app, meaning you do not have to reconcile numbers between your POS and payments provider.
Shopify's all-in-one solution will be most relevant if you are making multichannel sales, as you will have the tools to manage online and in-store activities from a single platform. This will also enable you to offer the best of both worlds to your customers, enabling them to buy online and pay in-store, buy in store and have their product shipped to home, etc.
The connection between in-store and online sales will enable you to keep payments, inventories and customers in sync. This way you can operate seamlessly with unified processes, be more efficient, avoid errors, and focus on serving your customers.
Verdict: Great In-Store Payment Solution for Omnichannel Businesses
Card reader
WisePad 3 Reader - €59 + VAT
Bluetooth, pin pad
Transaction fees
1.7% / 1.6% / 1.5%
Basic / Shopify / Advanced
Monthly fees
€27 / €79 / €289
Basic / Shopify / Advanced
Cards
Visa, MasterCard, American Express
Contactless
Cards, Google Pay, Apple Pay
Funds transfer
Up to a week
Live support
24/7
Link to website
Start with Shopify PoS
Shopify's POS solution was designed for merchants who sell both online and in-store, and want to manage their business in a simple and integrated way - as perfectly summarized in Shopify's motto: "Not just ecommerce. All commerce." If you already have a Shopify store, you simply have to install the POS app and get a reader to start accepting in-store payment. Service fees are already included in your monthly subscription.
Nonetheless, if you make most of your revenue in-person, Shopify's POS solution will probably not be the most relevant offer for you. Monthly fees and limited payment options make Shopify a less suitable candidate for in-store payment only. Additionally, if you have a Shopify ecommerce website, you can still use their POS app with the payment solution from another provider. As the POS app and the terminal will not be connected, you will have to type in amounts manually, and will not benefit from integrated payments.
Alternatives like SumUp or Square can offer more affordable Bluetooth readers, more complete payment solutions, and have similar commissions but no fixed monthly fees. In addition, Square and SumUp also have great ecommerce solutions with pay-as-you-earn models, meaning you do only pay a percentage of each online sale: there are no fixed costs. Get a full review of their offers here!
If you are a larger business selling both online and in-store, you might also want to get equipped with best-of-breed tools rather than all integrated solutions. Payment solutions such as Yavin, Elavon, or Clover are interesting offers to consider if you want to benefit from advanced payment tools with more competitive transaction rates. See more of each by checking out our article reviews here!
Discover our favorite payment alternatives in Ireland 👇
📺 Watch our Shopify PoS video review
🌟 Get started with Shopify POS now!