Yavin Terminal Review - The Best Card Reader for SMBs?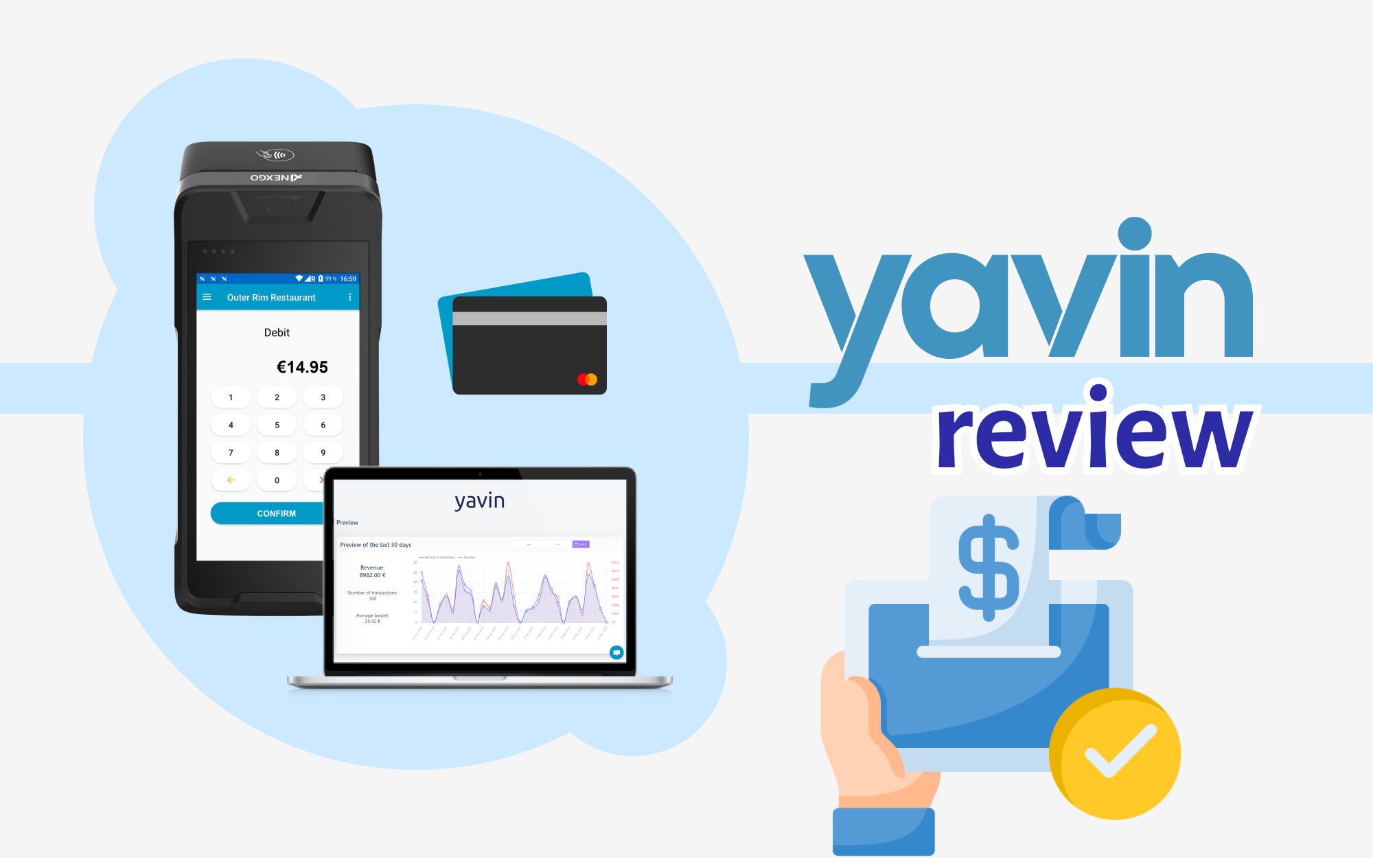 There are many solutions for micro businesses to accept payment easily with no commitment. But as a medium or large business, there are limited options for getting a modern and flexible payment terminal solution.
Your special Yavin offer ⭐️⭐️⭐️⭐️⭐️
Get 50% off your Yavin Terminal with our promo code MOBILE22

👉 Link to offer

* Fees 0.5% on average
* Modern Android card reader
* No commitment
The European fintech Yavin aims at providing established merchants with a complete in-store payment solution, with no-commitment and last generation Android payment terminals. They have now equipped more than 1,000 businesses, and started operating in Ireland in early 2022.
Is the new Yavin Terminal offer really worth it, and could this be a relevant solution for your business? We tried Yavin's solution for you, to help you assess their offer and choose the best terminal for your business.
+ No commitment
+ Competitive transaction fees
+ State-of-the-art terminal and features
- Monthly fee (when you use the terminal)
- No PoS software included
- No customer support on weekends
⭐️ Get Started with Yavin now!
Getting Started with Yavin
Getting started with Yavin is quite straightforward. You simply have to go to their Irish website and buy your card reader online. Yavin will ask you upfront for your contact details and address to deliver your card reader.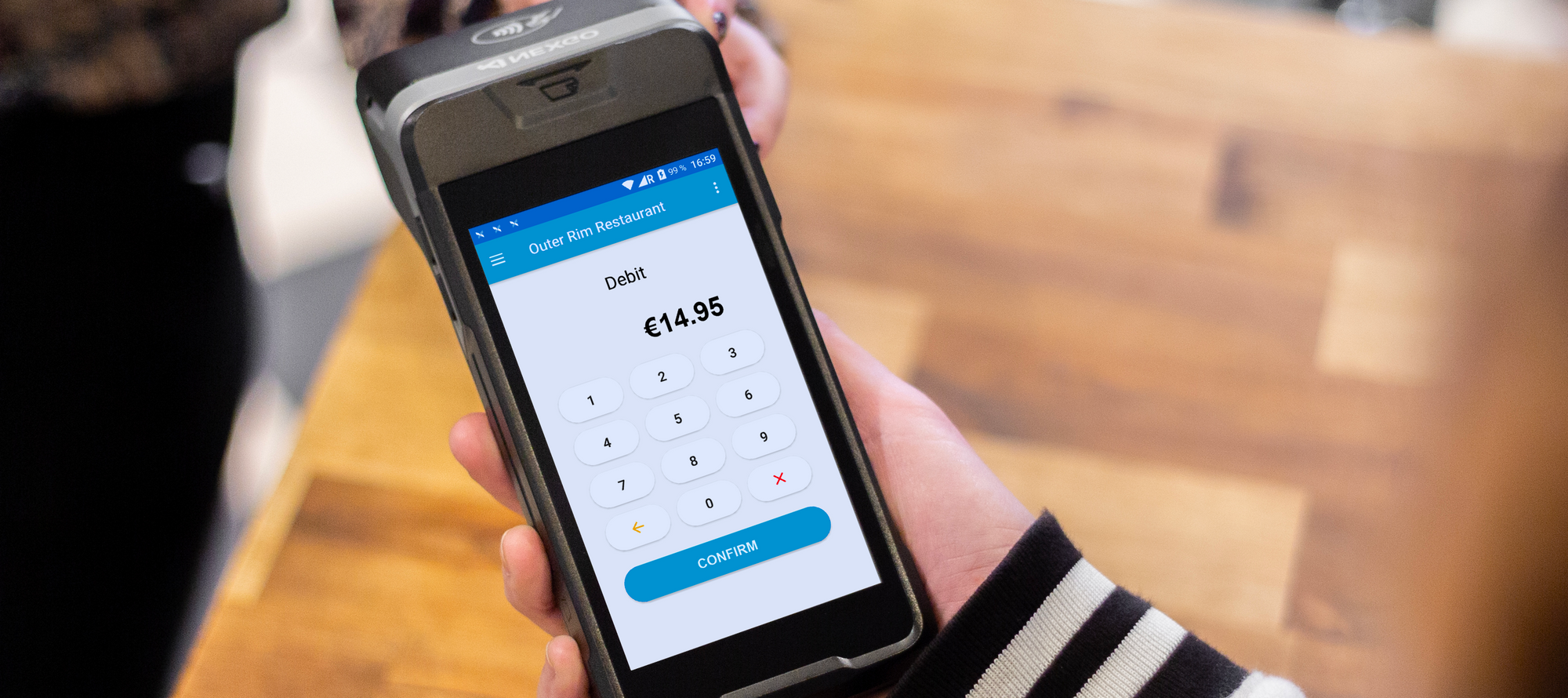 Once you have ordered it, the Yavin team will follow up in the next hours to ask you for the legal documents required to set up the terminal for you: company registration certificate, IBAN to receive funds, etc. After you send back all documents required, your card reader is usually shipped within 24 hours, and you can track it with a shipping link.
When you receive your card reader, you simply have to turn it on to start accepting payment. There is no installation set-up fee. Funds are transferred directly to your bank account within 2 business days after receiving your first payments.
Yavin Terminal: Mobile and Complete
Yavin currently offers only one card reader model in Ireland, called the Yavin Terminal. It is a sleek mobile Android card reader with touchscreen and an integrated printer. It can connect through Wi-Fi or 4G, and comes with a 1-year warranty.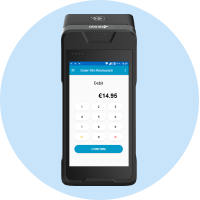 The Yavin Terminal can accept most card types, including Visa, Mastercard and American Express. It also does contactless with cards and most mobile wallets, including Google Pay and Apple Pay. Payment methods like Discover, JCB, and Union Pay are not supported.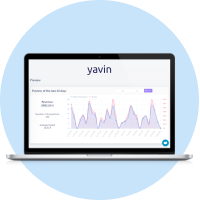 The Yavin Terminal is synced with your MyYavin account, an all-in-one online platform to manage your card readers, monitor transactions and payouts in real time, and access business insights.
Pay-As-You-Go Offer with No Lock-in with Yavin
Yavin's conditions are publicly available on their website. Their pricing is personalized, so you will have to fill out a form to get in contact with them. Once you have bought your card reader, the following terms apply:
Monthly fee: Yavin charges a monthly fee, giving you access to all Yavin features and to their competitive transaction rates. This service fee can be paused and resumed at any time if you stop using your terminal.
Transaction fees: Yavin charges on average around 0.6% per transaction. The majority of their merchants pay this amount, and they offer a detailed chart of what this looks like as soon as you reach out to them.
Lock-in: N/A - Yavin has no contract or lock-in clause. You can stop using your card reader at any time and nothing will be charged.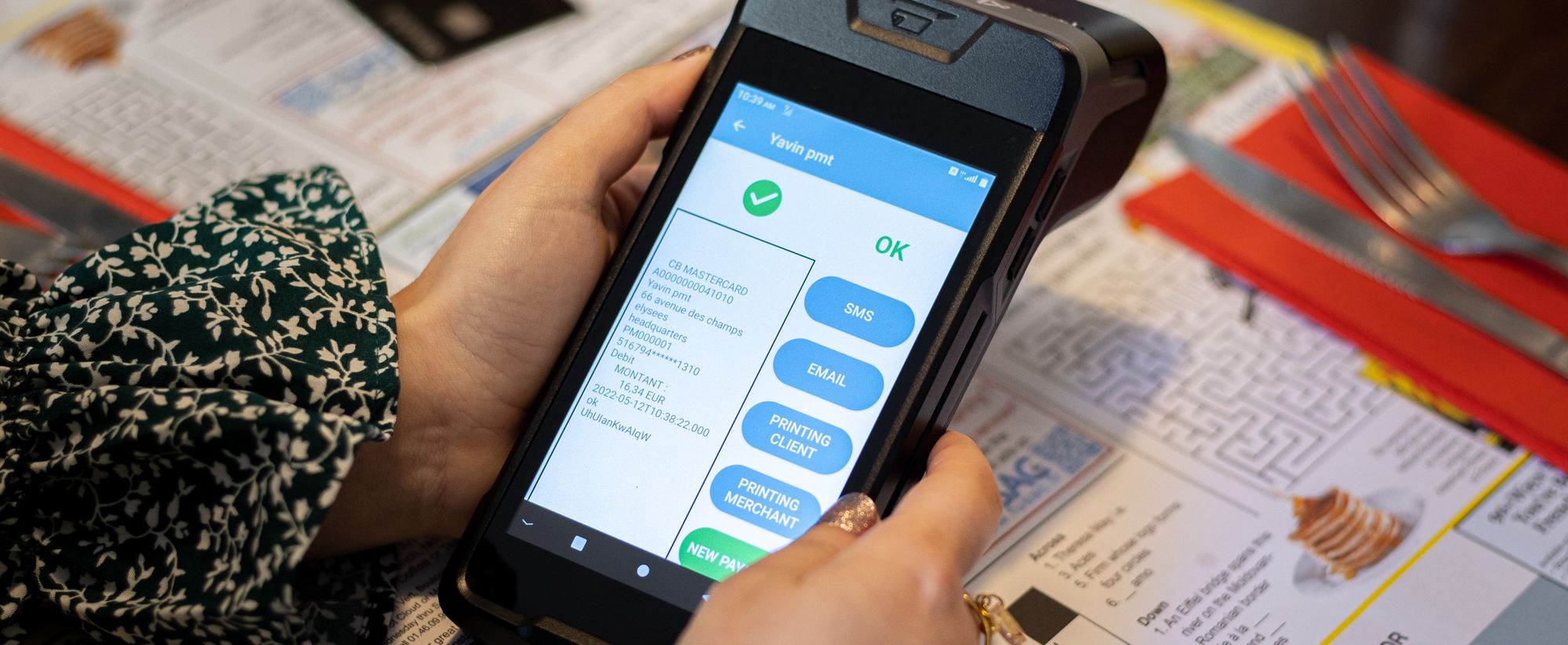 If you are familiar with Square or SumUp, you will find Yavin's model is quite similar: you buy your card reader upfront, and will then be charged only when you use it. There are 2 notable differences:
Yavin charges a monthly fixed fee, including access to their services and lower rates.
Yavin doesn't apply blended commissions, but rather uses variable transaction rates based on interchange. This enables them to charge lower transaction fees for most common payment methods.
Yavin: Features and Integrations
As part of the monthly fee, Yavin gives you access to the MyYavin platform to monitor transactions and payouts, and provides live customer support on weekdays. This also includes built-in Yavin features, and integration with third-party apps.
The Yavin Terminal comes with several built-in functions to help you operate seamlessly and improve your customer relationship. These include digital receipts, tipping, Google and TripAdvisor reviews, and more. These features can be added directly in your terminal settings.
In addition, Yavin has an open architecture, meaning it can connect with most other in-store tools such as POS, loyalty programs, accounting software, etc. The Yavin Terminal can therefore integrate with your existing stack of tools to make payment seamless.
It is important to note that Yavin does not offer other business solutions such as POS, inventory management, etc. Unlike Square or SumUp, who offer complete business tools, Yavin aims at focusing on payment and integrating with other best-of-breed solutions, rather than replacing them.
Yavin's Verdict: A Complete, No Commitment Solution
Card Reader
Yavin Terminal
4G/Wi-Fi, touchscreen, printer
Transaction Fees
Variable
~0.6%
Monthly Fees
Pause/Resume at Any Time
Cards
Visa, MasterCard
Contactless
Cards, Google Pay, Apple Pay
Time to Access Funds
Next Business Day
Live Support
Monday-Friday: 8am - 7pm
Link to Website
Start with Yavin
The main strengths of Yavin are without a doubt the fact that it is a no commitment modern terminal with competitive rates.
As a starting business, Yavin might not be the best solution for you. You can find more suitable options with affordable devices and no monthly fees with other card reader companies like Square or SumUp.
As a more established merchant, you should definitely take a look at Yavin's offer, as they can provide you with a great product with no commitment and transparent fees. We recommend you compare it with quotes you can get from other providers like AIBMS, Elavon, etc. to see what the most interesting option is for your business.
Although you might be able to negotiate lower rates with other providers, you could lose flexibility, as many traditional offers have long commitment horizons. When choosing your payment terminal, remember to take into account all terms of the contract, including commitment horizon, set-up and service fees, terminal rental cost, etc.
📺 Watch our Yavin video review below for more!