Clover Review: AIB Merchant Services' Card Reader Contract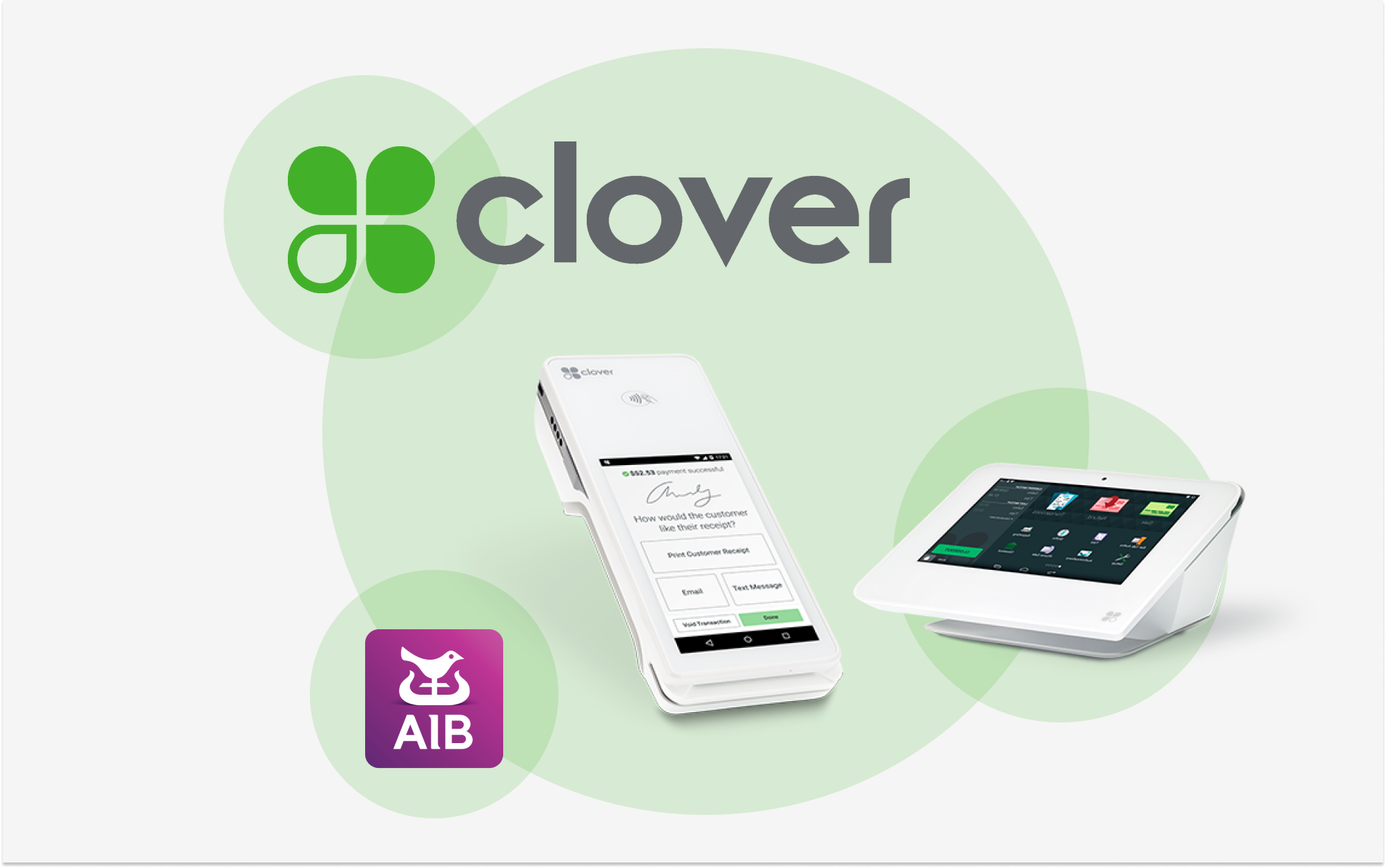 While most banks offer in-store payment solutions to their customers, traditional card reader contracts often lack modernity and convenience, failing to address the needs of rapidly evolving businesses.
AIB, Ireland's largest historical bank, has nonetheless distinguished itself with a modern card reader offer, distributed through its Merchant Services branch. Thanks to a partnership with the Californian payment company Clover, AIB dispenses its clients with a complete and modern solution for in-store payment.
+ Clover's State-of-the-Art Hardware
+ Negotiable Transaction Rates
+ Integrated POS and Inventory Solutions

- Expensive Card Readers and Set-up Fees
- Commitment Up to Several Years
- Complex Monthy Fees and Commissions
What is the value provided by AIB Merchant Services for in-store payment, and how can it serve your business specifically? We investigated the features, fees, and specificities of AIBMS' solution to help you assess their offer.
---
Check out our favorite payment alternatives to Clover in Ireland 👇
---
Getting Clover with AIB Merchant Services
AIB Merchant Services (AIBMS) is one of Ireland's largest providers of card processing solutions, both online and in-store. Although they are affiliated with AIB, they operate independently. This means you do not need an AIB account to work with AIBMS and the processed funds will be transferred to your existing bank account.
Clover is a leading US Android payment platform, launched in 2012. They provide sleek and modern hardware solutions such as card readers and POS, as well as fully-integrated software tools for your business.
Clover products are exclusively distributed in Europe by AIB Merchant Services. To get equipped with a Clover terminal, you will have to open an AIBMS account, which can be done online. Prices are not publicly available, so you need to get in touch with their sales team directly to get a quote.
AIB: Complete but Expensive Android Card Readers
AIBMS currently offers two standalone Clover payment terminals in Ireland:
Clover Flex: Complete mobile 3G touchscreen Android terminal
Clover Mini: Compact Android tablet terminal for your countertop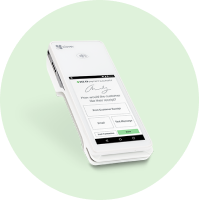 Both devices enable you to accept all popular payment methods. Their large touchscreen and Android interface make them particularly user-friendly, and will give your customers a great payment experience. Both devices can connect to Wi-Fi, and to 3G as an extra option. They also have a built-in receipt printer, so they can operate in full autonomy.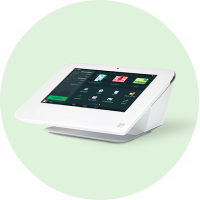 The purchase and rental price for these devices is not publicly displayed on AIBMS' website. It will depend on the contract you negotiate with them, based on your monthly card income, the number of card readers you need, etc. Here is a gross estimate based on quote requests we made online:
Clover Flex: Buy at €600-700 + VAT / Lease at €20-30 +VAT per month.
Clover Mini: Buy at €500-600 + VAT / Lease at €20-30 + VAT per month.
Both terminals incur an additional ~€200 Set Up Fee.
If you are looking for a mobile card reader, we recommend you choose the Clover Flex over the Mini. The Mini was designed as a hybrid between a standard card reader and a POS, which will not give you as much flexibility when you operate.
AIB: Negotiable Rates and Long Contract
The details of the offer are not publicly available, as they will depend on the size of your business and the deal you negotiate with AIBMS. Here is an overview of the general terms:
Transaction Rates: Ranging from about 1.70%, to less than 0.4% for the largest businesses, plus a €0.02/0.03 authorization fee per transaction
Recurring Monthly Fees: Including 'Clover Fees,' 'MID Fees,' and 'PCI DSS Fees.'
Standard Lock-In Clause: That can last up to several years.
All these terms will have to be discussed directly with AIBMS by requesting a quote on their website. This makes the offer specifically attractive for large businesses who can negotiate the best conditions and the lowest transaction fees.
On the other hand, the miscellaneous monthly fees and lock-in clauses make Clover a less relevant solution for small and medium businesses who do not want to commit too much financially and lose flexibility.
Clover's Complete Business Solutions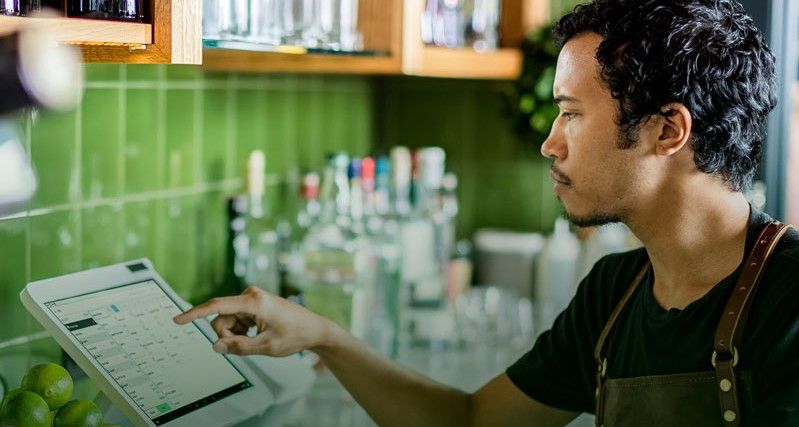 In addition to their complete hardware solutions, Clover offers an integrated suite of tools to operate seamlessly and make your life easier.
Clover card readers come with an exhaustive reporting dashboard to monitor all transactions and payouts. They also give you access to the Clover App Market to access a range of specific tools for your business.
More importantly, Clover offers its own POS software that can be fully integrated with Clover card readers. Payments, inventories, employee shifts, etc. can all be managed from Clover's centralized platform.
Going for the full Clover ecosystem for your business will enable you to streamline sales and be in full control of your operations, with a simplified experience. They are not yet integrated with many third-party tools, but aim at making more integrations in the coming years.
Clover's Verdict: A Complete but Expensive In-store Payment Solution
If you are a small merchant, with limited monthly revenue, AIBMS' offer will most likely not be the best option for you. The upfront costs and fixed fees will represent a significant and highly committing investment.
On the other hand, if you are a more established merchant willing to get a more costly card reader, you should ask for a quote on AIBMS' website to get an idea of the conditions you can negotiate. Although the offer is a bit expensive, you might get interesting conditions based on your turnover.
To make the best decision, we recommend you take into account all the parameters of the offer. In addition to transaction fees, make sure to consider all extra costs: set-up fees, monthly fees, commitment horizon, add-ons, etc. You can also compare with other solutions to find the best fit for your business:
If you are a starting business, Square and SumUp offer great no-commitment solutions with very affordable card readers. See more details and a complete comparison here!
⭐️ For more alternatives, see our article on the Top AIB Card Reader Alternatives.
Discover our favorite payment alternatives to Clover in Ireland 👇
📺 Watch Our Clover Video Review Below