Top AIB Card Reader Alternatives in Ireland - 2023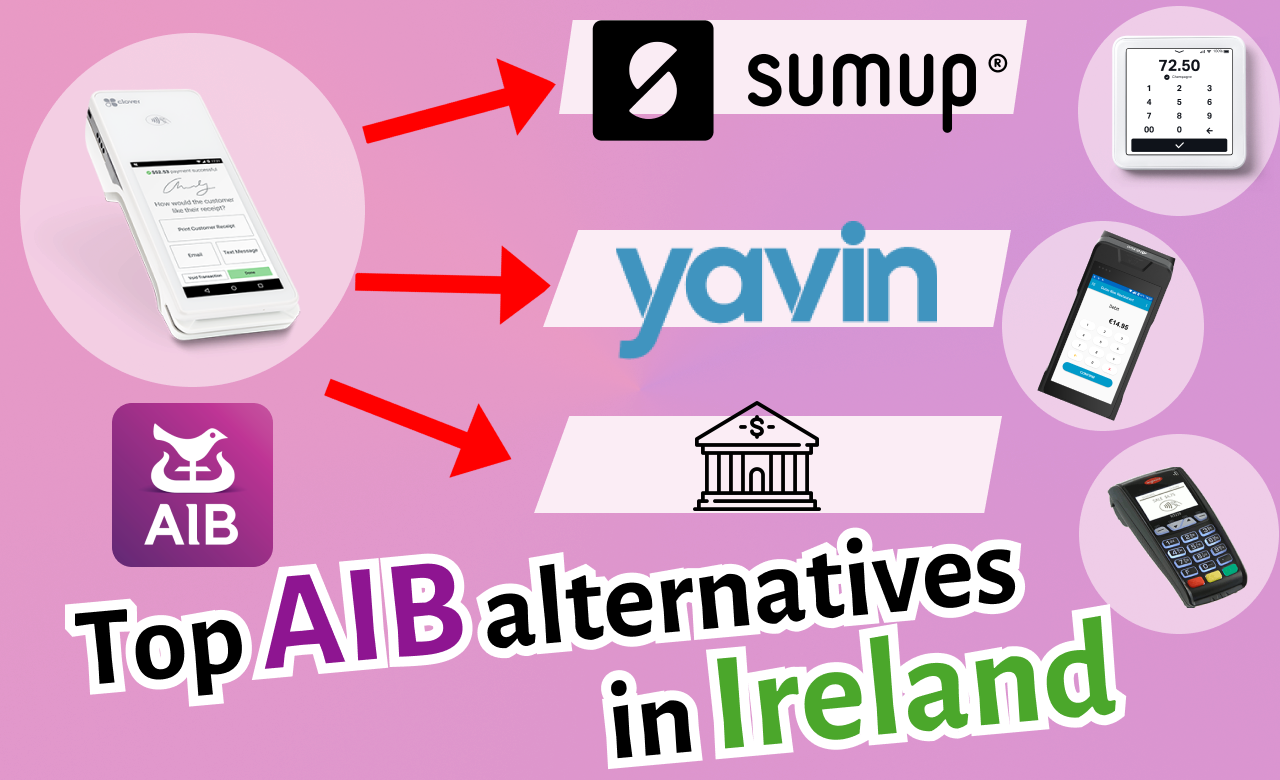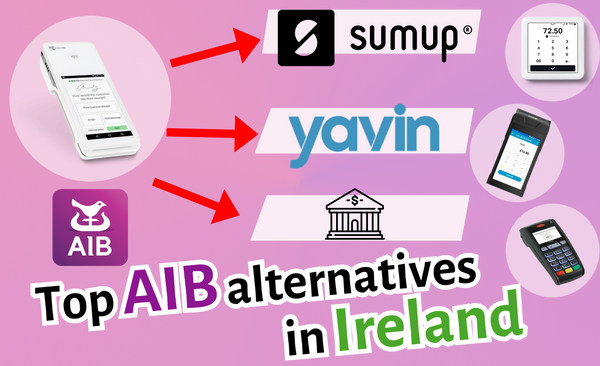 Using the right card reader can make all the difference when offering the best customer experience and streamlining your company's in-person operations. With cards and contactless payments increasing in popularity to facilitate payments, knowing which payment solution to adopt is essential.
AIB or Allied Irish Banks, one of Ireland's largest banks, offers a variety of these modern solutions through their Merchant Services branch (AIBMS). Their biggest partnership, with the PoS company Clover, offers clients 3 types of advanced Android-supported card machines. Check out a full review of their offer here!
They do a great job of supporting rapidly growing brick-and-mortar stores with their acceptance of all payments, integrated PoS, and cloud-based reporting. Here are the main pros and cons of AIBMS:
+ Wide range of payment types
+ Integrated PoS and inventory solutions
+ Wifi & 3G + receipt printer
+ Negotiable transaction fees
- Commitment (between 1-4 years)
- Complex fees
- Limited technical support
- Costly terminal and set-up fees
But they don't necessarily fit every business...
Mobile Terminal has evaluated and selected our preferred alternatives, to help you pick based on your particular company's needs.
---
Check out our favorite payment alternatives to banks in Ireland 👇
---
Modern alternative for new businesses and micro-merchants (<€4,000 monthly turnover): SumUp Solo - Affordable and compact pocket device
Flexible payment offer for established merchants (>€4,000 monthly turnover): Yavin Terminal - No commitment and competitive commission rates
Traditional solutions from well-renowned financial institutions: Tailored opportunities and various options to choose from
Best Card Reader for Starting Businesses in Ireland: SumUp Solo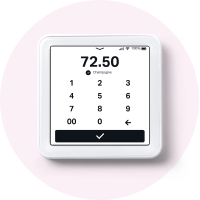 👉 Why is the SumUp Solo ideal for small businesses?                                    ✅ User-friendly, large touch-screen                                                                                  ✅ Portable, pocket-sized device                                                                                        ✅ Wi-Fi/3G & Charging Station
When opening a new business, finding a solution that's advanced yet simple to use facilitates initial operations. The smart, compact square card reader, the SumUp Solo, does just that, allowing you to make the most of limited counter space and easily bringing it with you wherever you go.

♥️ Get yours now directly on the website
With a 3G SIM card in case Wi-Fi disconnects and an included charging station to stay powered up, you can accept all payments whenever through tap or insert. For only €79 + VAT and an additional 1.69% on each transaction, you'll get the device plus access to the entire SumUp ecosystem which comes with a business account, integrated PoS, and built-in features like Smart Tip.
🧡 Check out the complete review here!
Best Card Machine for Established Companies in Ireland: Yavin Terminal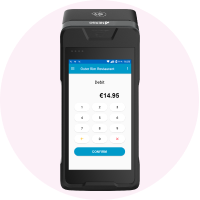 👉 Why is the Yavin Terminal ideal for established companies?                 ✅ Wi-Fi/4G & integrated printer                                                                                       ✅ Reactive support & no commitment                                                                               ✅ Ready-to-use sleek Android terminal
When working in the services industry or running an established shop, it's important to choose a card reader that's both modern and agile. The Yavin Terminal provides merchants with a state-of-the-art device that operates with Android, making it more familiar for the user.
Including a 4G SIM card and a long battery life, the Yavin Terminal also includes a printer which gives you the option to send or print your receipts directly - customer's choice! Accepting all payments just like the SumUp Solo, the Yavin Terminal is completely commitment-free, so if you're on holiday or break and not currently using the device, you don't pay anything.
♥️ Get yours now for 50% off using the code 'MOBILE22'

Their competitive transaction fees are around 0.6% on average. The device itself comes with tipping and customer reviews on all platforms - with an added monthly service fee, which is personalized based on your business situaton, and gives you access to priority phone support, the MyYavin dashboard and analytics, and all the Yavin apps.
🧡 Check out the complete review here!
Traditional Banking Payment Solutions in Ireland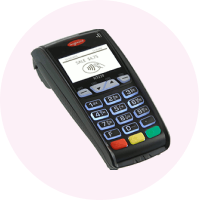 Want to stick to traditional banks, but hoping to see what other alternatives are available to you in Ireland? Here is our comparison of AIB among two other conventional banks with similar offerings.                                                                    
# of Terminal Options
5+
4
2
Contract Horizon
1-4 years
18 months
3 years
12 months after
Quality of Technical Support
Average
Good
Good
Connectivity
Wi-Fi/4G
Wi-Fi/4G
Wi-Fi/3G
Pricing
Custom
Fixed Fees & Custom
Custom
Features
Printer & PoS
Printer, Keypad, & PoS
Printer & PoS
Since they can better negotiate rates within longer contracts, we typically advise that more established companies consider these options.
Both of these banks, Bank of Ireland (BOI) and Permanent TSB (PTSB), offer clients a couple different types of card readers. They all include a built-in printer, accept all payment types, and have an integrated PoS for smooth processing.
Just like AIBMS, they don't require you to have a bank account with them to get a terminal, so you can apply directly on their websites for a custom quote. Rates are negotiated with them directly to align with your revenue and are dependent on the stage your company is in.

Contracts last for several months at a time so as always, be sure to read the fine print when signing them, so you know exactly what you will be paying for and what services you are entitled to.
Conclusion: How To Choose the Right AIB Alternative?
There are so many card reader options out there that are great alternatives to AIB, which makes finding the right one for your company more complicated than expected.
To simplify it for you, these are the key things to lookout for:
Acceptance of all payment types and necessary PoS tools for seamless operation
Relevant integrations and features aligning with your current tool set
Transaction fees aligning based on monthly revenue
Remember to also take into account all clauses, monthly fees, and commitment horizons. By focusing on these and taking a look at our highly recommended alternatives above, you're sure to find the perfect one for your business. Here's a complete guide on what other factors to look at when making this decision!
---
Discover our favorite payment alternatives to banks in Ireland 👇
---
Thank you for reading our article on the best AIB alternatives to choose from. We hope this has been helpful in making the best decision.
Please visit MobileTerminal.org for additional detailed card reader reviews, to help you find the best fit for your company 🚀