Revolut Reader Review - A Smart Pocket Card Reader for Revolut Merchants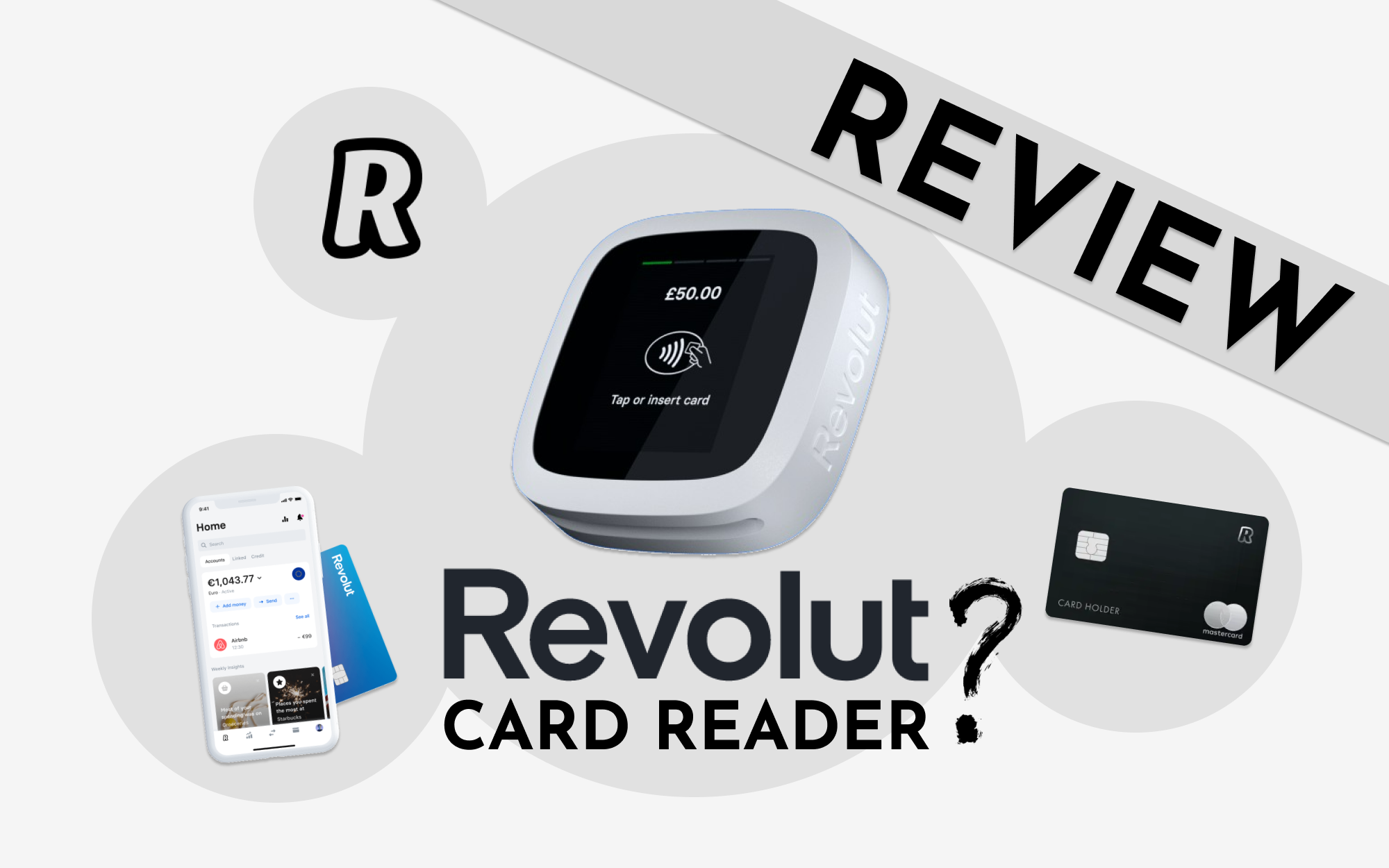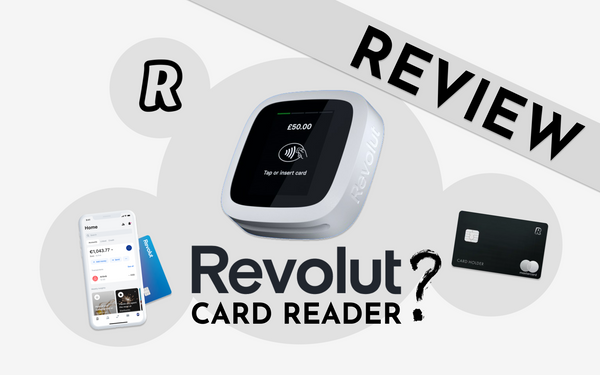 Revolut is one of the largest neo banks in the world, empowering more than 20 million clients with its smart, modern and affordable banking features. Their offer also includes online business accounts, to help small businesses manage their finances and payments effortlessly.
As Revolut had been offering online payment solutions for a few years, the company revealed its first in-person payment solution in 2022, The Revolut Reader, a compact smart device, that can connect to any smartphone equipped with the Revolut Business app.
+ No commitment
+ Pay-as-you-earn
+ User-friendly terminal with touchscreen
+ Affordable card reader
- Basic reader, no standalone terminal
- No compatible PoS software
- Works with a Revolut account only
- High transaction fees outside the UK
We have reviewed the Revolut Reader offering to help you understand the complete features and conditions, so you can find out whether Revolut's in-person payment solution is a good fit for your business.
For more help finding the right card reader for your business, check out our complete guide to make the best decision.
Check out our favourite payment alternatives to Revolut in Ireland 👇
Getting Started with The Revolut Reader
To get started, you first need to create a Revolut Business account. This can be done easily on Revolut's website, by filling in a short application form. You will be asked for personal details and for different documents based on whether you operate as a business or as a sole trader/freelancer.

Once your account has been validated – which usually happens between 1 and 7 business days - you can order your Revolut Reader directly from the Revolut Business app. You simply need to go to settings, then select 'Revolut Reader' from 'Devices,' and go for 'Order New Reader'.
As you receive your Reader, all you have to do is connect it to the Revolut Business app on a phone or tablet via Bluetooth. Once that is done, you can start accepting payments through the app instantly. Funds will be made available in your Revolut business account within 24 hours after the transaction.
The Revolut Reader: A Compact and Wireless Reader
Available for €49 + VAT, the Revolut Reader is a lightweight Bluetooth reader, that enables you to accept payments via contactless or by inserting the card. It is equipped with a small touchscreen where your clients can type in their pin, and it comes with a 1-year warranty.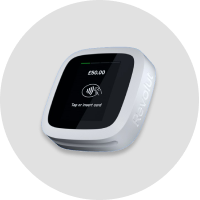 The Revolut Reader can accept most cards and mobile wallets, but can not yet process American Express, Diners or JCB. It connects via Bluetooth to the Revolut Business app. Note that the Reader is only compatible with devices running iOS 13.0 or later, or Android 6 or later.
The Revolut app enables you to monitor all transactions made with the Reader in real time, so you can monitor your payments live. As transactions get cleared, they will be marked as confirmed in the app, allowing you to easily track payouts.
Revolut Reader: Pricing Plans and Transactions
The Revolut Business account comes with different pricing plans, based on the features and capabilities you need.
Here are the plans for companies:
| Free | Grow | Scale | Enterprise |
| --- | --- | --- | --- |
| €0/mth | €25/mth | €100/mth | Custom |
And the plans for freelancers/sole traders:
| Free | Professional | Ultimate |
| --- | --- | --- |
| €0/mth | €7/mth | €25/mth |
The features included in each plan are detailed on Revolut's website.
🌟 If you are a large company willing to get a tailored quote, you can get in touch with Revolut's sales team via their website - they are usually quite reactive.

The Revolut Reader follows a pay-as-you earn business model, meaning you only pay a small fee on each transaction when you collect payments. If you do not use your Reader, nothing gets charged.
Once you have bought your Revolut Reader, the same transaction fees apply regardless of your current Revolut plan:
European Consumer Card Transaction Fees: 0.8% + €0.02
For example, total fees for a €30 payment with an Irish card will be €0.26, that is a blended 0.87%.
International & Commercial Cards Transaction Fees: 2.6% + €0.02
For example, total fees for a €30 payment with European card will be €0.80, that is a blended 2.67%.
If you process mostly Irish/European consumer cards, then the Reader's fees are quite competitive: about half of what competitors Square or SumUp charge (check out their offers in our other article, SumUp VS Square).
Nonetheless, if you operate with international or commercial cards, then transaction rates are quite high compared to that of other solutions.
Complete Integration in the Revolut Ecosystem

The Revolut Reader is fully integrated in the Revolut ecosystem as all your Reader transactions are centralized in your business app with your transfers, online payments, etc. You can therefore get an overview of all your business cash-flows in your Revolut app, to stay in full control of your business.
If you are already a Revolut Business user, the Reader will fit seamlessly in your existing stack of tools, including expenses, subscriptions, company cards management, payrolls, etc. It will also enable you to access your in-person funds faster than with most other solutions.
We did wish that Revolut offered integration with third-party tools like POS softwares. The Reader is a great tool to process basic transactions, but does not provide much added value apart from being a robust and simple in-person payment solution. If you're interested in a POS software to better control your operations, check out our article to see our recommendations and see which other card readers can be paired with them.
Verdict: A Great Payment Solution for Irish Revolut Small Merchants
Card Reader
Reader - €49 + VAT
Bluetooth, touchscreen
Transaction Fees
European Consumer Cards:
0.8% + €0.02
International and Commercial Cards:
2.6% + €0.02
Monthly Fees
Based on your Revolut Business plan
Cards
Visa, MasterCard
Contactless
Cards, Google Pay, Apple Pay
Funds Transfer
24-hour
Live Support
24/7
Link to Website
Start with Revolut Reader
The Revolut Reader was designed following Revolut's core principles: simple, smart, and transparent. The complete integration with the Revolut Business app make it a great add-on for Revolut merchants who want a simple solution to accept in-person payments.
The main strengths of the Reader are certainly its low rates for European cards, and 24-hour payouts. The Reader is therefore a great solution for Irish starting and small businesses, who already have a Revolut Business account.
Nonetheless, if you operate in the EU and are looking for a more complete in-person payment solution, you might prefer robust alternatives, with more competitive rates, standalone card readers, POS integrations, compatibility with all banks, and more: